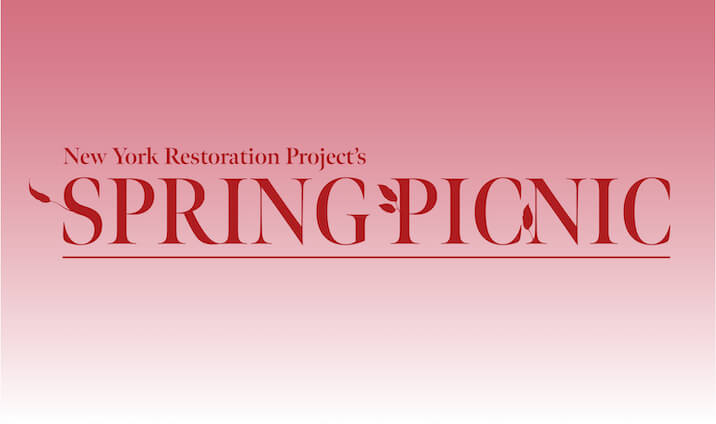 Date & Time
June 15, 2022
7:00 p.m.
Location
Brooklyn Botanic Garden
1000 Washington Avenue, Brooklyn, NY 11225
Details
Spring Picnic
Thank you to all who joined us for our Spring Picnic Gala 2022!
This year we were thrilled to honor Walter Hood, Creative Director and Founder, Hood Design Studio; and Janice Parker, Principal and Founder, Janice Parker Landscape Architects, for their critical support of NYRP's mission to ensure all New Yorkers have equitable access to green space, no matter where they live.
This Spring Picnic also included our first-ever NYRP Garden Spotlight Awards. Gardeners from four NYRP community gardens were recognized for their 2021 growing season achievements.
Frank DiLella, Emmy Award-winning journalist, hosted the program featuring performances by The Brooklyn Music School Faculty Jazz Ensemble and Broadway stars Adam Jacobs (Aladdin), and Kate Rockwell (Mean Girls The Musical). The evening included outdoor cocktails, gardening demos hosted by NYRP gardeners, and a seated dinner.
You can still make a donation to support our essential cleaning and greening work.
Event Co-Chairs
Todd DeGarmo
Helena Durst
Thank you to our generous Spring Picnic supporters:
Diamond Gardeners
Amy Goldman Fowler and Sara Goldman Arno
Bette Midler and Martin von Haselberg
Janice Parker Landscape Architects
Golden Shovel
Michael Kors and Lance Le Pere
Miriam Wheeler
Silver Spade
Todd DeGarmo / STUDIOS Architecture
Helena Durst
Hollander Design Landscape Architects
Kathy and Ben Needell
Vered Rabia
Bronze Trowel
Peter Christensen
Delta
The Durst Organization
EvensonBest
Marilyn and Jim Simons
Darcy Stacom, CBRE Group, Inc.
Margaret and Michael Valentine
Ann Ziff
Budding Rose
Jody and John Arnhold
Samuel M. Ashner
Broadway Cares/Equity Fights AIDS
David Geffen Foundation
Nikki Donen and Clifford Ross
Douglas and Susanne Durst
David Falk
Janet and Thomas Montag
The Moore Charitable Foundation
Margo M. and James L. Nederlander
Nancy Owens
Katharine J. Rayner
Angelina and Michael Reali
Jon Recor and Commissioner Daniel Stewart – Retired
Iris Smith
Blossoming Flower
Betty Chen and Peter Coombe
Cathy Chernoff
Elaine Dannheisser Foundation
Sophie Coquillette Koven
Sophie von Haselberg and Harry Guinness
Jennifer Wray
Sprouting Seedling
Maxwell Abbott
Cassie Arison and Niv Alexander
James Capalino
Susan Courtemanche
Donna Kenton
Michael Lorber
Josh and Kerri Rider
Steve Shane
Rita Wilson and Tom Hanks
As of 6/15/2022