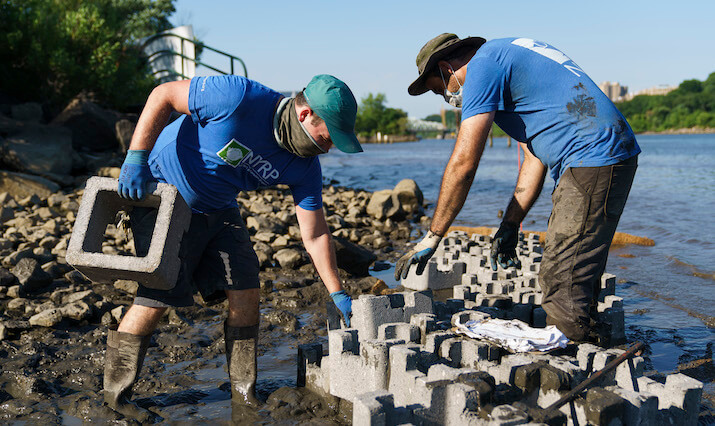 Date & Time
October 15, 202210:00 AM - 12:00 PM EDTAdd to Calendar
Location
The entrance of 3703 10th Ave (just north of P.S.5 Ellen Lurie School)Get Directions
Back to All Events
Past Event
Sherman Creek Stewards
This event is part of City of Forest Day 2022 presented by Forest For All NYC.
Join us at Sherman Creek Park in Inwood as part of the first City of Forest Day!
Volunteers will help steward our woodland garden in Swindler Cove at Sherman Creek Park by participating in tasks such as mulching and weeding native woodland plantings. NYRP staff will also provide an introduction to native and invasive plant identification while teaching volunteers all about the ways the forest understory is changing in New York City and how we can care for it.
Local residents of all ages, high school and college students, and environmental enthusiasts are encouraged to attend. All minors will need to be accompanied by a guardian.
Registration is mandatory. Learn more and register here.
City of For­est Day is pre­sent­ed by For­est for All NYC in part­ner­ship with the Parks and Open Space Part­ners: NYC Coali­tion, and NYC Depart­ment of Parks and Recre­ation. City of For­est Day is a day of activ­i­ties across the city to raise aware­ness of the impor­tance of the New York City urban for­est and the For­est for All NYC coali­tion, which New York Restoration Project is a mem­ber.