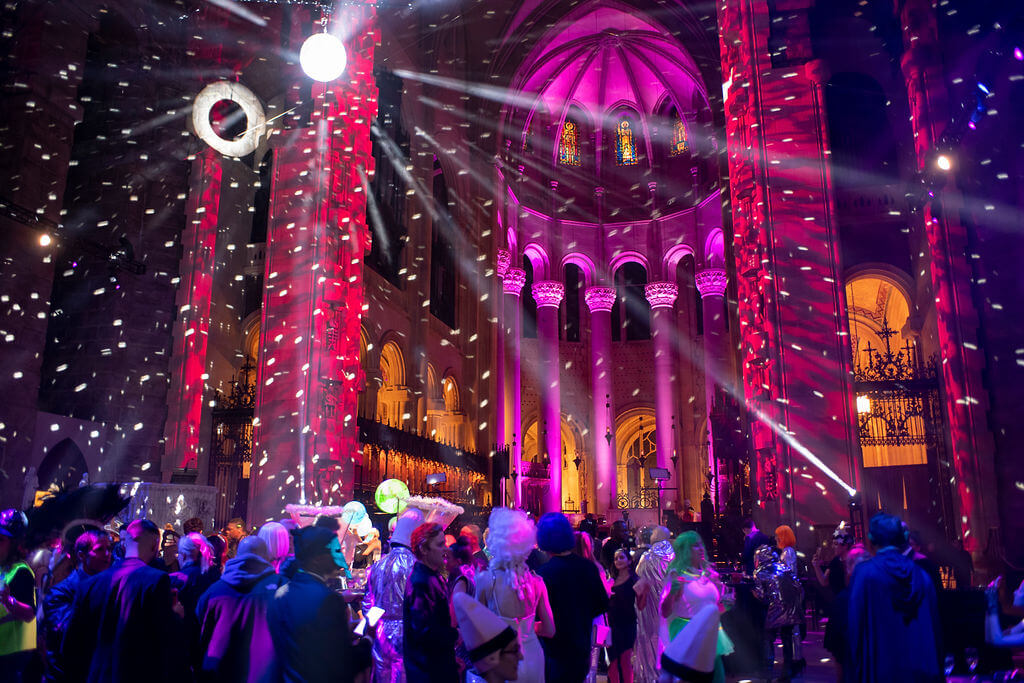 Date & Time
October 29, 2021
6:00 PM EDT
Save the Date
Location
Coming soon
Our annual Halloween costume gala to fundraise for our 52 parks and gardens.
Bette Midler and NYRP's Hulaween is one of New York City's most anticipated Halloween parties every year. Described as one of the "most fashionable, talked-about and dress-to-impress" parties in NYC by The New York Times, the star-studded costume gala raises crucial funds for NYRP's work cleaning and greening the city.
"Hulaween" pays homage to Bette's home state of Hawaii and her favorite holiday, Halloween. When it was first held in 2001, the event was a masquerade ball with a Hawaiian twist. Over the years it has become the culminating event of New York's October social calendar, with performances by iconic artists ranging from Cyndi Lauper to Stevie Wonder. The evening's costume contest is always an outrageous runway of elaborate get-ups, with designer judges like Michael Kors and Marc Jacobs.
Save the date for NYRP's Hulaween 2021 on Friday, October 29. Following all COVID precautions, we look forward to welcoming you to the hottest Halloween extravaganza in town as we celebrate our 25th Anniversary.