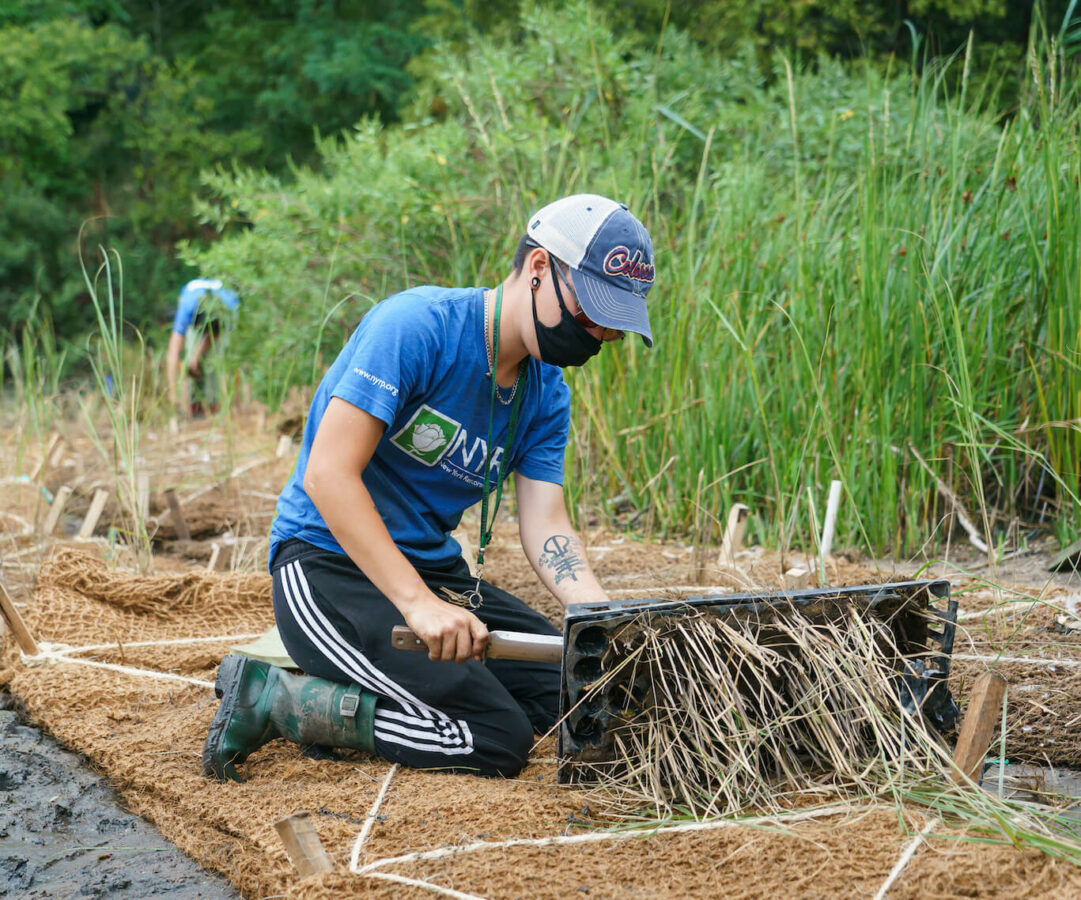 Back to All Events
Past Event
City of Water Day
This event is part of New York City's City of Water Day.
Are you concerned about how the climate is changing in New York City? Do you want to connect with others and learn more about what's being done locally to protect our shorelines? Join New York Restoration Project along the Harlem River in Inwood's Sherman Creek Park for City of Water Day!
This annual event is a region-wide day organized by Waterfront Alliance and New York–New Jersey Harbor & Estuary Program (HEP) to champion a climate-resilient New York and New Jersey harbor.
Those who attend NYRP's event will learn about the ecology of Manhattan's largest remaining wetland with birdwatching, science activities, a tour of the park, and shoreline cleanup. Registration is required for shoreline cleanup—please register below.
1 p.m. – 2 p.m. – Birdwatching Tour led by Ben Sadock
2 p.m. – 3:30 p.m. Shoreline Stewardship invasive vegetation and litter removal, Edwards Santos/NYRP *Registration is required for this activity. Please complete the form below.*
3:30 p.m. – 4:30 p.m. Wetland Restoration and Shoreline Resilience Tour, Jason Smith/NYRP
1:30 p.m. – 3 p.m. Sidewalk Science, Participatory Science Solutions/NYRP
Meet just north of PS 5, 3703 10th Ave, New York, NY 10034 at the start of a wood-chipped trail that leads into Sherman Creek Park. Google pin: https://goo.gl/maps/mu6tSgDc674N37A47
Please check NYRP's social media for the latest updates regarding outdoor event cancellations due to inclement weather and air quality.
Register below and read about more Sherman Creek Steward opportunities: