Building a New Garden in a Pandemic Lockdown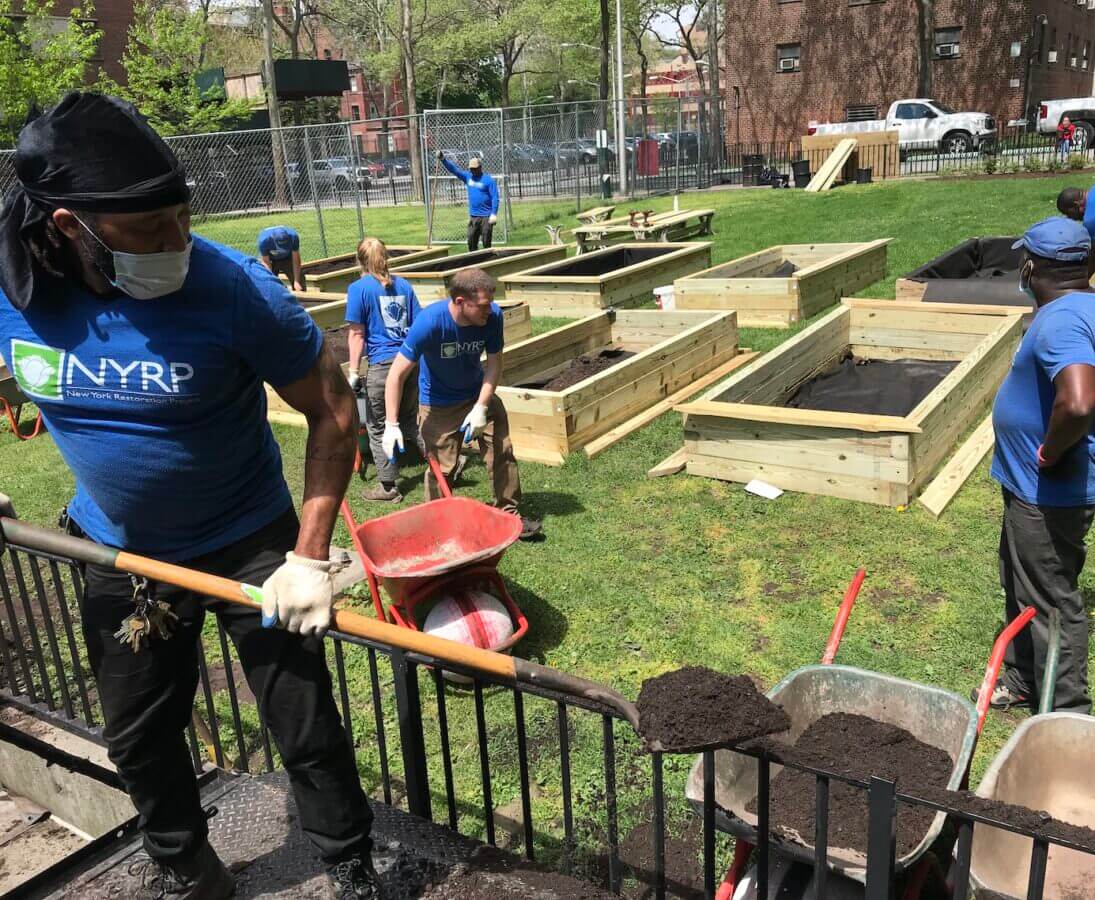 Community gardens have always been essential access to nature: they provide fresh food, a venue for physical exercise, and support a community's overall wellbeing. At no point in recent memory was this clearer than throughout the COVID-19 pandemic.
This was especially true for residents of the Frederick Douglass Houses, a New York City Housing Authority property on Manhattan's Upper West Side. Historically, the seventeen-building complex has had one garden to share, but when COVID hit, it had already been locked for over a year after having been deemed unusable due to construction issues.
Residents were eager to regain access to a garden not only to be outside, but to grow their own food and help families reduce pandemic-related costs by supplementing their diets with fresh produce. In response to the locked garden, community residents came together in protest, demanding access to open space that was inaccessible when they needed it the most.
When these efforts failed, Carmen Quinones, the President of the Douglass Houses tenants' association, turned to New York Restoration Project and our Gardens for the City program for a solution. Our crews build dozens of new gardens throughout the city every year, with a strong track record of sizable gardens on NYCHA properties.
After an initial site visit to confirm the project details, our team built a new garden on an underutilized lawn for the residents. It includes ten raised beds, four picnic tables, and six benches all built on-site from scratch. Additionally, NYRP installed a new storage shed and pollinator-friendly ornamentals.
"Now our residents don't have to go far to enjoy space outside," says Quinones. "Seniors are spending time with their grandchildren and our maintenance workers have a space to enjoy their lunch. We're assembling a team to plant more!"
NYRP launched and formalized the Gardens for the City program in 2011. Since then, we have successfully added nearly 250 gardens to the city landscape. Once a project is complete, our community partners take the lead in stewarding the space and making it their own. You can learn more about the program and apply here.
You can also watch PIX11 visit to the new garden above or on their website.