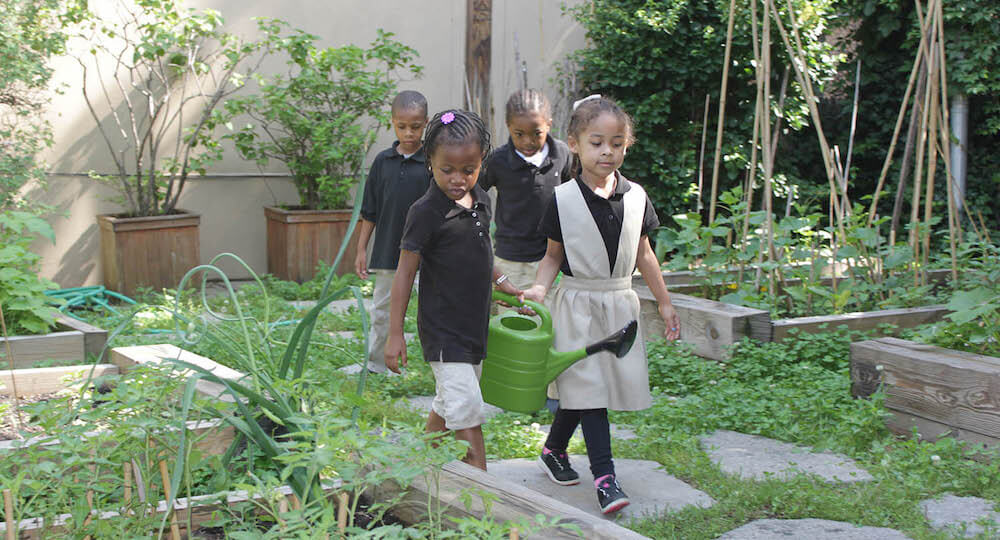 Back to All Events
Past Event
We Are Here
This event is organized by Bailey's Cafe. 
From the event organizers: 
We Are Here is a live public installation that spans Bedford Stuyvesant's community gardens and/or playgrounds, a continuation of the digital project. This extended version of the work spotlights the participants' stories and animates the images by pairing their recorded interviews with their portraits. The exhibit will open August 1st and close October 16, 2021.
Project Goals:
• Present 16 life sized portraits of participating Black veterans of war and long-term residents of Bedford Stuyvesant's, outside of community gardens, playgrounds and community institutions within 5-blocks of Bailey's Cafe (324 Malcolm X Blvd).
• Pair portraits with audio excerpts of the interviews accessible via onsite QR codes linked to a microsite.
• Schedule live public performances with participants sharing their stories at the site of their installed portrait.