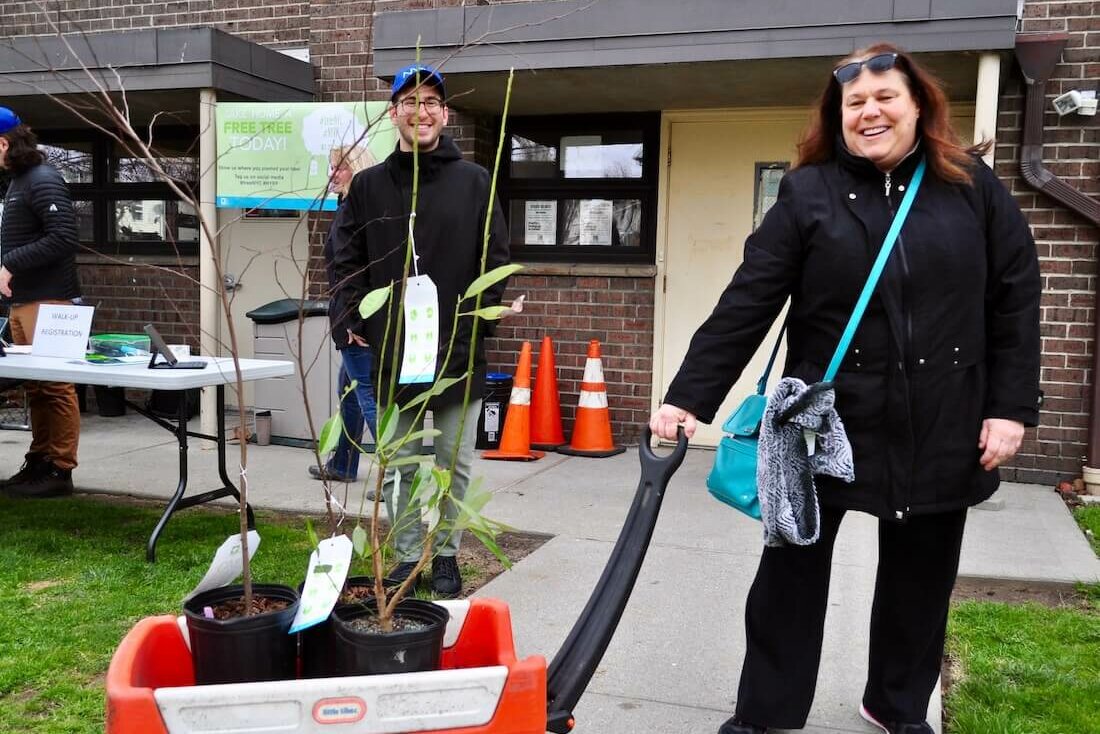 Back to All Events
Tree Giveaway: P256Q @ St. John's Residence for Boys
This event is hosted at P256Q @ St. John's Residence for Boys.
UPDATE: All available trees have been reserved for this event, but walk-up recipients are welcome to pick up a tree during the second hour of the giveaway. From 11:00 a.m. onwards, all remaining trees are first-come, first-serve. We always have trees remaining for the second hour for anyone who missed the chance to register in advance. You can also still get a bag of DSNY's Big Reuse compost even if you don't get a tree, so we encourage you to come by!
See additional event dates and locations, our tree care guide, and more resources here.
Native tree species to be distributed include: American Beech, American Plum, Bald Cypress, Eastern Redbud, Flowering Dogwood, Honey Locust, Red Maple, and Winged Sumac.
Please be prepared to transport a two-gallon pot size.
Show us your tree and tag @nyrp for a chance to be featured on our social media!