Hulaween
| October 29, 2019
Hulaween 2019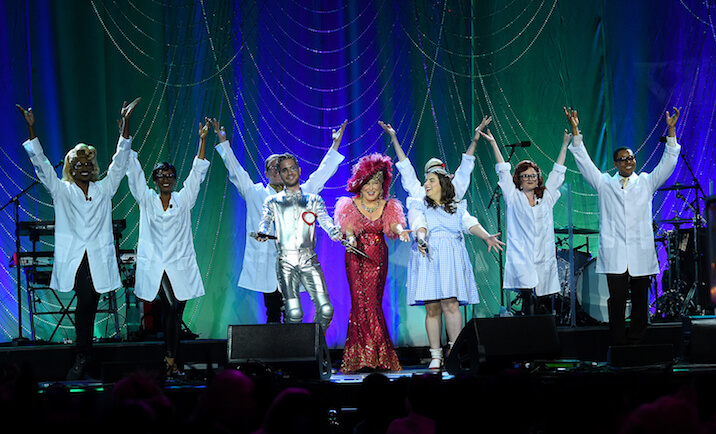 New York Restoration Project raised nearly two million dollars to support our continued work to create a safer, healthier and happier New York City.
The night honored Catherine Zeta-Jones and Michael Douglas with NYRP's Wind Beneath My Wings award, Laurie David as our Green Goddess and Ron Delsener as our Green God.
Costumes were glamorous and ghoulish, our very own Bette Midler performed a spectacular parody with Ben Platt and Beanie Feldstein, and Cyndi Lauper knocked our socks off.
Among all the revelry, the spirit of NYRP's mission was in the air. Catherine Zeta-Jones reminded us that even the smallest green spaces can have a huge impact, when she said:
"We love that NYRP is working to prepare a new generation of environmental stewards here in New York City. Recently we've seen recent how young people all over the world are truly leading the charge of addressing climate change, and we need to get this next generation to do just that: to connect to nature, respect it and to recognize that we must change if we are to survive."