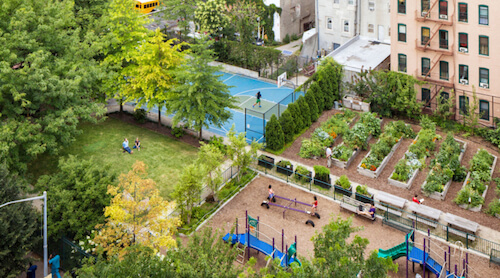 Back to All Events
Past Event
Yoga with Sun Lotus Center
This event is in partnership with the Sun Lotus Center.
From the event organizer: 
Join us this Saturday, June 25, from 11:00 a.m. – 12:00 p.m. at NYRP's 103rd Street Community Garden in East Harlem for a free yoga class!
Just you and the mat! This will be a one-hour slow-flow hatha yoga class consisting of salutation series, warrior series and a therapeutic floor series.
NOTE: Yoga mats will be provided.