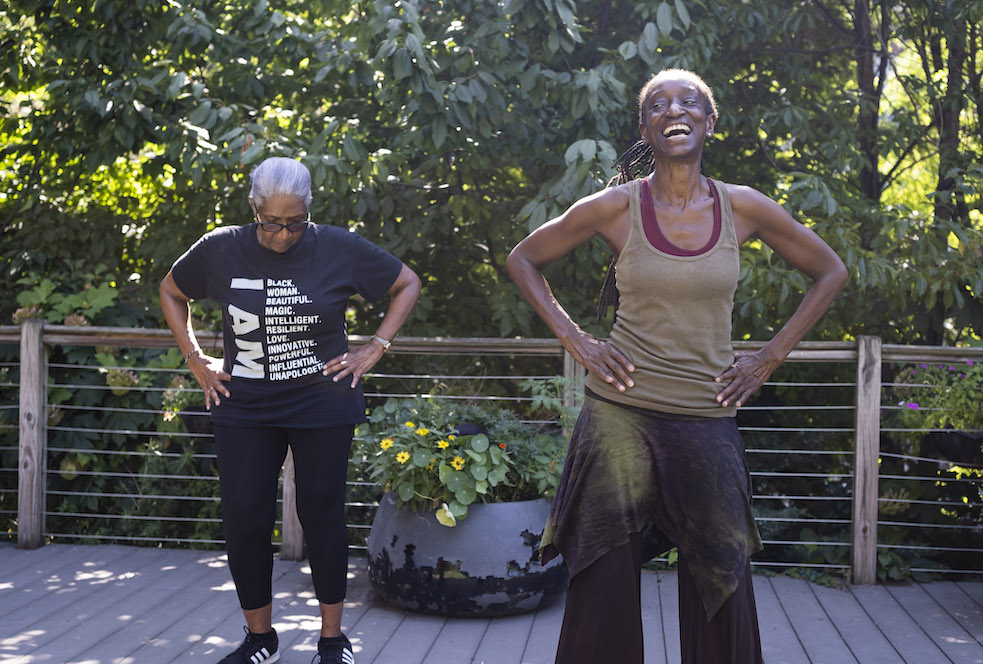 Back to All Events
Past Event
Workout Wednesdays at Willis Ave: Salsa on 2 Dance Class
This event is in partnership with Sweet Water Dance & Yoga
Come out to Willis Ave. Community Garden for free salsa dance classes with Sweet Water Dance & Yoga on Wednesday evenings from 6 pm – 7 pm!
With its roots in Afro-Cuban Mambo, Salsa and its New York "on 2" style, you'll learn all the basic steps you need for a strong Salsa foundation, including partner work and shines.
This class is appropriate for students that are new to Salsa or would like a comprehensive beginner's course. Dance shoes, with or without heels, are recommended but not required.
Please check NYRP's social media for the latest updates regarding outdoor event cancellations due to inclement weather and air quality.