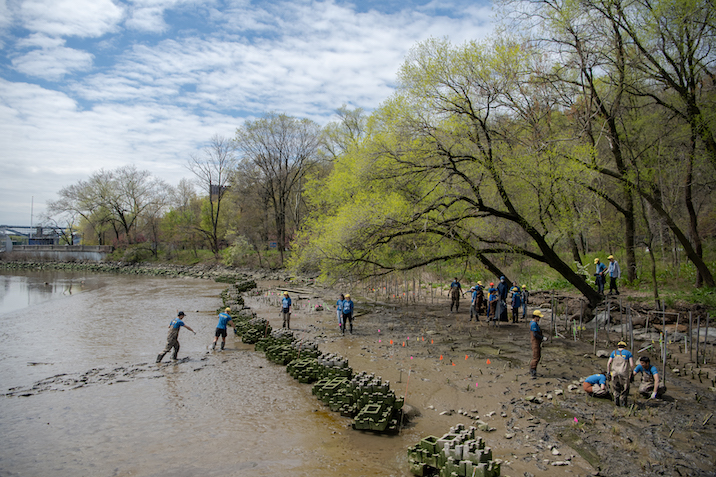 Back to All Events
Past Event
Working with Urban Nature: Natural Solutions to Climate Change Talk
This event is organized by the Natural Areas Conservancy.
From the event organizer:
Join the Natural Areas Conservancy and its partners for a lively roundtable event this Climate Week! We'll be highlighting the importance of natural areas in climate action plans, with a sneak preview of findings from our Climate Action Report, and profiling the work of the NAC and its partners in the Climate Lab, such as Yale and Central Park Conservancy. NYC Parks and other leaders in the care and management of green space will be on hand to discuss research, policy, and practice solutions, as well as carbon storage, cooling, and flood prevention.
The roundtable talk will be followed by a round of climate trivia! Bring your friends and colleagues with you for a pub trivia-style game focused on climate change history and activism. Prizes will be available for the winning team or individual.
Monday, September 186:00 pm to 8:00 pm
M Booth666 3rd Ave #7, New York, NY 10017
Confirmed speakers:
Moderated by Christian Chamberlin, SVP of Social Impact, M Booth
Jeff Clark, Natural Areas Conservancy
Fiona Jevon, Yale University
Michelle Mueller Gamez, Central Park Conservancy
Brad Oberle, New York Botanical Garden
Kristy King, NYC Parks
Jason Smith, New York Restoration Project
Mike Treglia, The Nature Conservancy
Funding for this event is provided in part by Con Edison.
Register here.