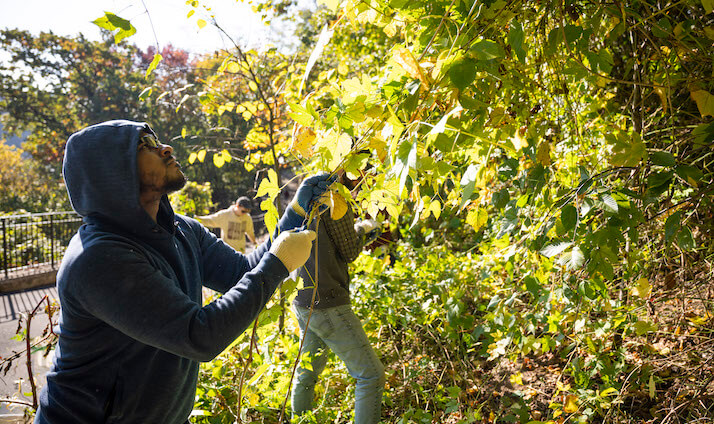 Date & Time
August 21, 20221:30 PM - 4:00 PM EDTAdd to Calendar
Location
The Highbridge Park entrance at Amsterdam and 190th St. (by the basketball courts)Get Directions
Back to All Events
Past Event
Highbridge Forest Crew
This event will be co-hosted with The Natural Areas Conservancy (NAC).
Volunteer in Highbridge Park in Washington Heights and Inwood!
Volunteers will learn about urban forest management while participating in a variety of stewardship and restoration tasks including invasive plant removal, litter removal, tree care, and planting projects.
Additionally, the day will include a presentation about NAC's approach to climate adapted tree species selection!
Local residents, high school and college students, and environmental enthusiasts are encouraged to attend regularly.
Registration is mandatory. Learn more and register here.