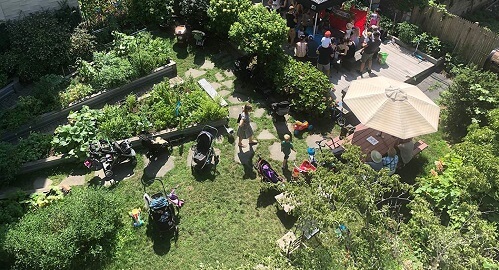 Back to All Events
Past Event
SustainABLE Poetry Reading
Join us for an unforgettable evening of art, advocacy, and sustainability at our Sustainable Poetry Reading event featuring Diandra Marizet, organizational development strategist, published writer, poet, speaker, and Co-Founder of Intersectional Environmentalist.
Immerse yourself in the powerful intersection of environmentalism and social justice through Diandra's poetry. This event is a celebration of creativity and change, providing a platform for essential conversations about building a sustainable future.
We'll also be planting our green dreams using Butterfly Seed Paper! Bringing together poetry and environmental consciousness.
All donations given will be given back to the beautiful Scholes Street Children's Garden.
Please check NYRP's social media for the latest updates regarding outdoor event cancellations due to inclement weather and air quality.