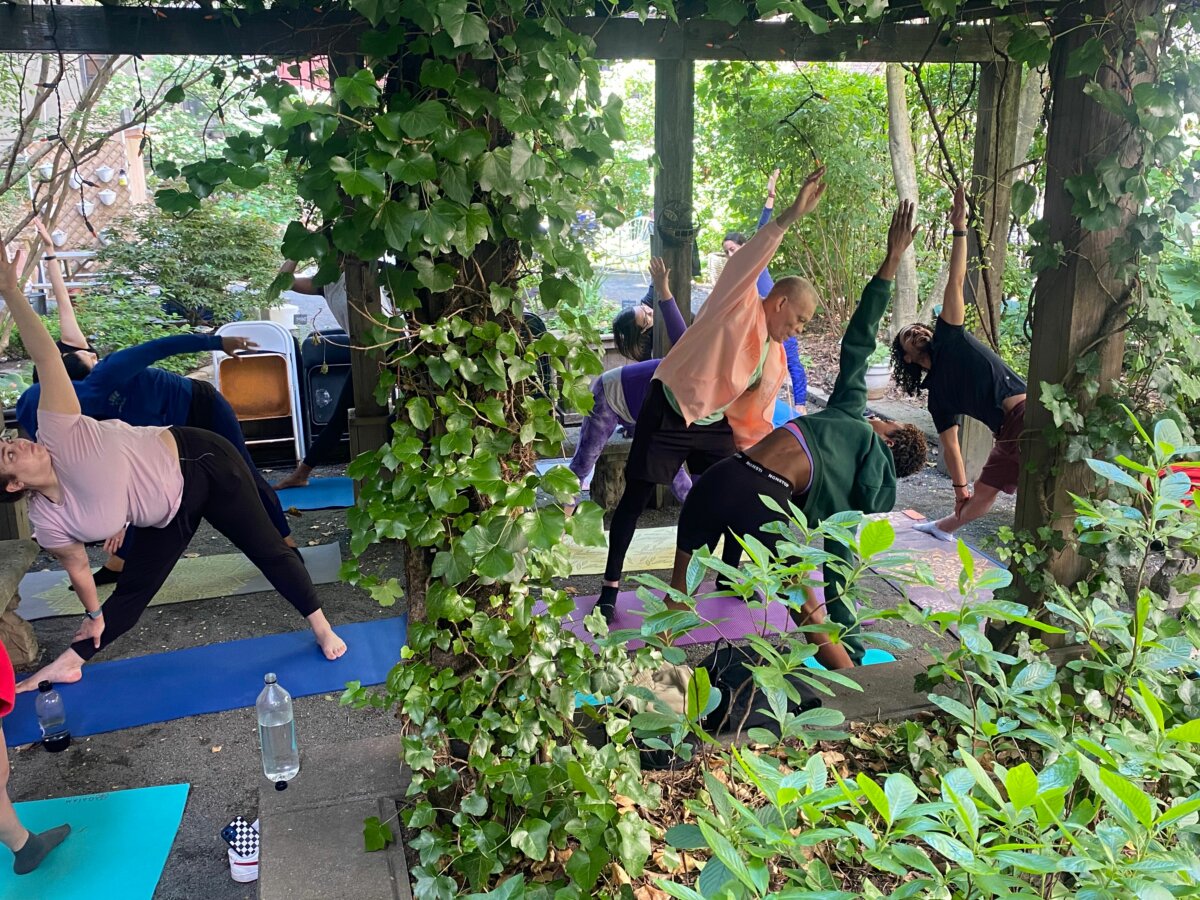 Back to All Events
Past Event
Sunday Salutations Yoga Series at Maggie's Garden
This event is in partnership with Sun Lotus Center.
Join the Sun Lotus Center and the gardeners at Maggie's Garden on Sunday mornings from 11AM – 12PM at NYRP's Maggie's Garden in Harlem for a FREE Yoga class! Mats will be provided.
This will be an open level 1-hour hatha yoga class consisting of salutation series, warrior series, and a therapeutic floor series.