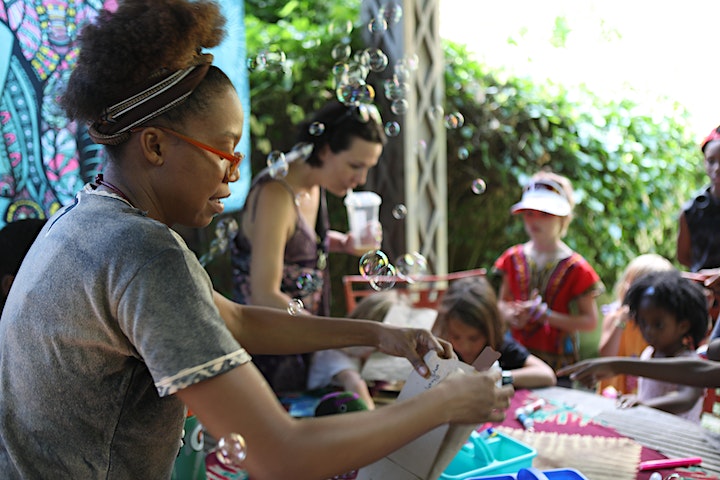 Back to All Events
Past Event
STooPS Annual Art Crawl
This event is organized by STooPS BedStuy
From the event organizer:
Join us from 12 pm – 7 PM to explore Bed-Stuy and our community, while engaging with 13 artists on classic Bed-Stuy stoops.
Head over to the Garden of Hope at 392 Hancock Street to pick up your map and artist schedule. Then stroll to all of our spaces to engage with a variety of artists. Explore the question "What if Bed-Stuy was a Black Utopia?"
Our interactive art and performances are by:
J. Bouey
Brooklyn United
Rob Cave
Dragonfly
The Incredible Drunkertons
Ladies of Hip-Hop
4 the People
Kendra J. Ross
Chief Baba Neil Clarke
Amma Whatt
Ovila Lemon (Mut'Sun)
Ziedah Diata & Stoop Stories
Ebony T. Nichols LCAT, BC-DMT
Kiddie Korner by Bridges: A Pan-Afrikan ARTS Movement
Host: Koku
Asking "What if Bed-Stuy was a Black Utopia?" this unique event transforms stoops, storefronts, yards, and sidewalks into vibrant stages for interactive art and performances–uniting artists, homeowners, residents, and businesses in celebrating Bed-Stuy's rich culture and community. Featured artists are challenged to create works exploring the 2023 theme, sparking meaningful conversations within the community. STooPS's unique approach of using stoops as stages and offering interactive art encourages attendees to engage with each other, artists, and the art itself, fostering relationship-building.
What is STooPS? STooPS connects our neighborhood with a big ol' block party, classes, and opportunities for artistic expression in unconventional spaces. We make art accessible while valuing creators and honoring the local.