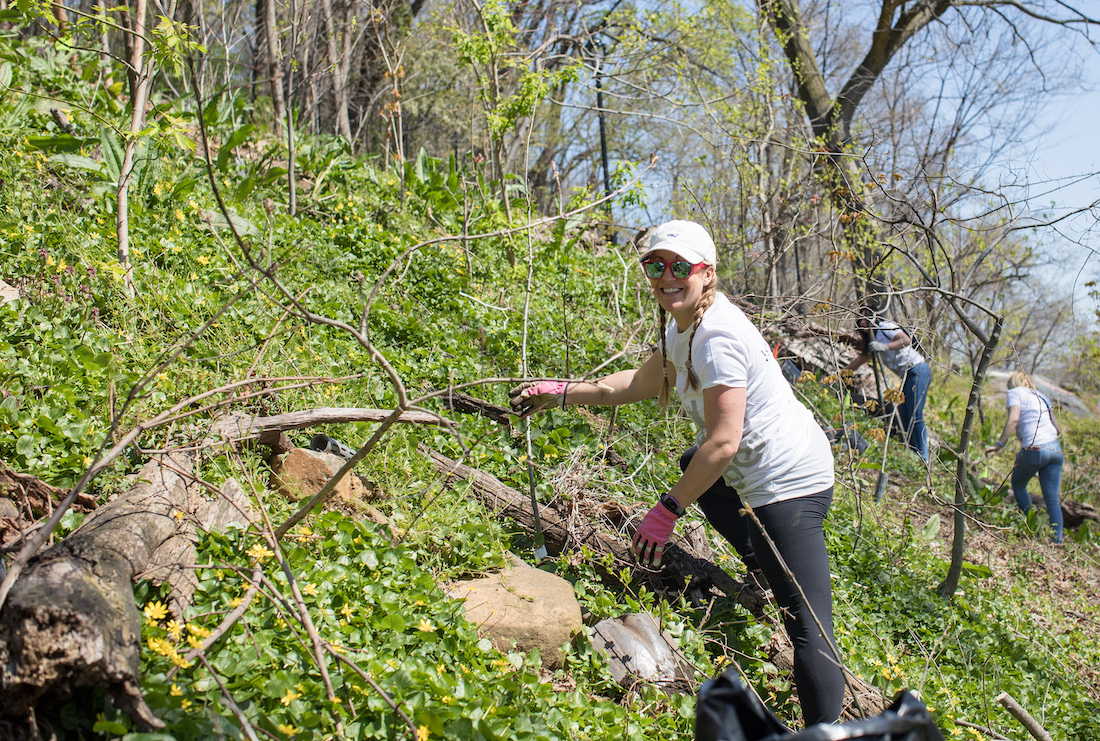 Date & Time
April 30, 202310:00 AM - 1:00 PM EDTAdd to Calendar
Location
Juan Bosch Plaza in Highbridge Park (190th Street & Amsterdam Avenue)Get Directions
Back to All Events
Past Event
Celebrate Salamanders in Highbridge Park's Natural Areas
This event is in partnership with Natural Areas Conservancy (NAC) and NYC Parks.
Join local ecologists in exploring Highbridge Park, one of the last homes of the Northern Dusky Salamander in New York City! Together during this community-building event, we'll learn about salamander habitats and how a healthy ecosystem is important to their survival – and ours!
Local ecologists will lead a nature walk, a search for salamanders, and share about the importance of forest management in the Hudson River Watershed. Participants will also have a chance to join in the annual City Nature Challenge and do some hands-on forest stewardship work!
Registration with NAC is required for this event. To find out more about the event or to register, please use this link. Event registration is prioritized for residents and community organizers in Highbridge Park's surrounding neighborhoods.
Rain or shine event. Please wear sturdy shoes and bring your own water and snacks.
Meet at: Juan Bosch Plaza (190th Street & Amsterdam Avenue)