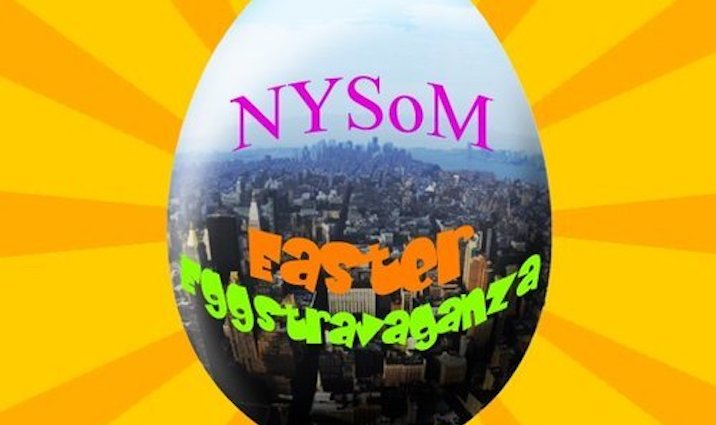 Back to All Events
Past Event
NYSoM's Easter Eggstravaganza 2023
This event is organized by NYSoM
From the event organizer:
Winter is over and spring has arrived! NYSoM is proud to present Easter Eggstravaganza 2023 on April 8, 2023 from 2:00-6:00 p.m. at Sherman Creek Park.
The event will feature:
Easter Egg Hunt (group of 5 hunters at a time, social distancing and all attendees must wear a mask)
Easter Activity Village (painted Easter egg giveaway, Easter crafts and activities)
Easter Bunny and friends and much more!
This event is free admission and all are welcome.
Groups of 5 children participate every 10 minutes. There will be 25 hunts altogether and hunts for children aged 12 and under. First come first served.
NYSOM Easter Eggstravaganza Map (PDF)