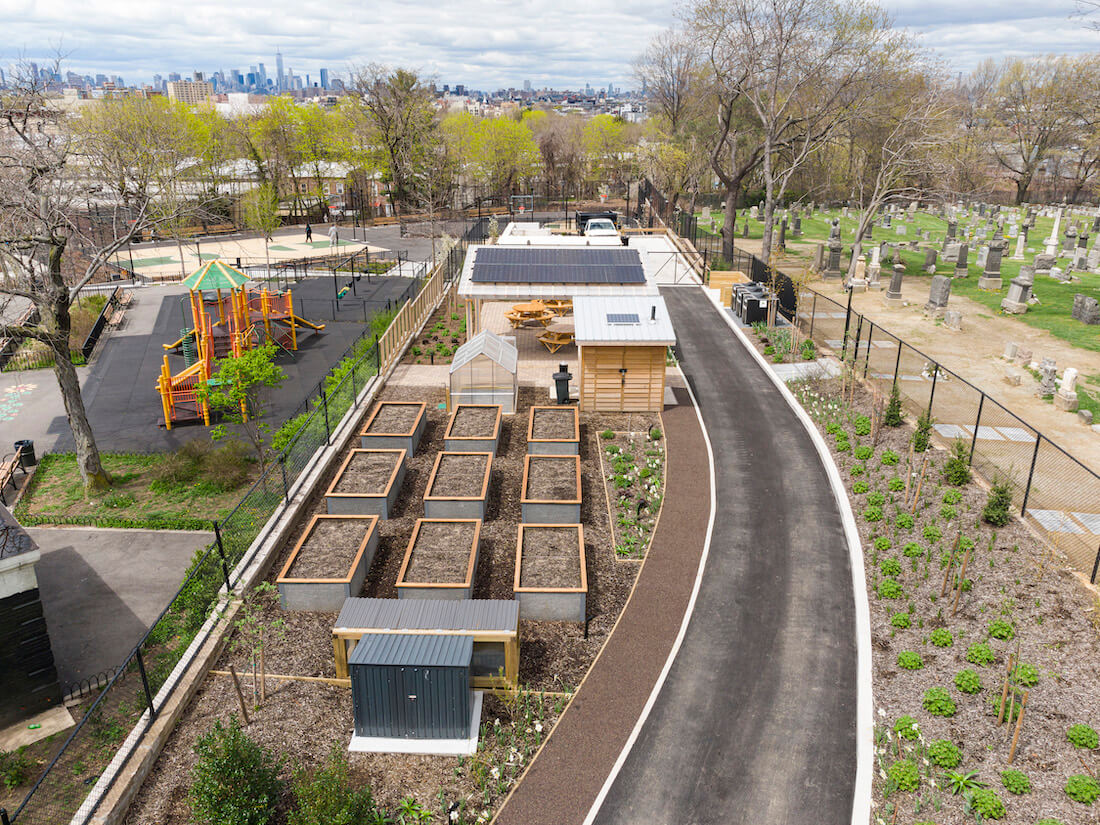 Back to All Events
Past Event
Summer Movie Series: Godzilla vs. King Kong
This event is organized by New York State of Mind (NYSoM). 
From the event organizers:
This Friday, July 29, from 7:00 – 10:00 p.m. join NYSoM at NYRP's Aberdeen Community Garden in Bushwick, Brooklyn for an outdoor movie screening of Godzilla vs. King Kong!
The garden will open at 7:00 p.m. and the movie begins at sundown. Make sure to arrive early to snag the best seats and enjoy some pre-screening activities!
About the film: Legends collide in "Godzilla vs. Kong" as these mythic adversaries meet in a spectacular battle for the ages, with the fate of the world hanging in the balance. Kong and his protectors undertake a perilous journey to find his true home, and with them is Jia, a young orphaned girl with whom he has formed a unique and powerful bond. But they unexpectedly find themselves in the path of an enraged Godzilla, cutting a swath of destruction across the globe. The epic clash between the two titans–instigated by unseen forces–is only the beginning of the mystery that lies deep within the core of the Earth.
View this post on Instagram