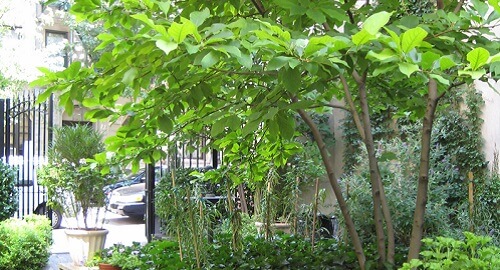 Back to All Events
Past Event
Make Music New York x NYRP at Maggie's Garden
Join NYC in celebrating the start of summer on Wednesday, June 21 with Make Music New York at Maggie's Garden with free live music! Starting at 2:30 PM, the garden will host shows from two performers:
At 2:30 PM: Bloco La Conga is a community of musicians dedicated to the study and performance of Carnaval music of the Americas. Our repertoire is influenced mostly by styles from Cuba, Brazil, the USA, and the African Diaspora in general. In Brazil a bloco is a street band that mobilizes, excites and inspires revelers during Carnaval. In Santiago de Cuba, this would be called a conga (as in "conga line"). La Conga is currently on a mission to introduce the Conga Santiaguera, the unique and exciting sound of Santiago de Cuba's carnaval, to audiences in the New York area.
At 5 PM: Benita Charles is a moment in space and time that should be preserved for eternity. She is more than an artist and fully fits the definition of a true entertainer. She is a singer/songwriter/producer who resides in Harlem USA. She performs with her band, The Benita Charles Trio throughout the city. Her latest single, Be Bold (Be Brave) is now available on all streaming and music platforms. B.E.N.I.T.A. = Beautiful, Exciting, New, Intriguing, Talented, Alluring
At 6 PM: Mariama Diop recently completed her run on Broadway as Young Nala in the Lion King. Her favorite types of music to sing are Broadway (or course), but she also enjoys jazz, pop and more. She can frequently be found performing in cabarets and loves to share her voice with the community! Mariama is looking forward to making some music!
At 7 PM: Angeleisha L. Rodgers is rapidly making her mark as one of today's most sought after trumpet players in New York City. Recently Rodgers performed in the Red Bull Music Academy Festival with Solange Knowles as a part of her Ode to Black show at the Guggenheim museum. Also, Rodgers' band Trumpetess and Friends performed in the 14th Annual Ladies Got Chops: Women's History Month Music and Arts Festival hosted by bassist Kim Clarke. The busy musician currently works with the education department at Jazz at Lincoln Center, as well as travels throughout the US.