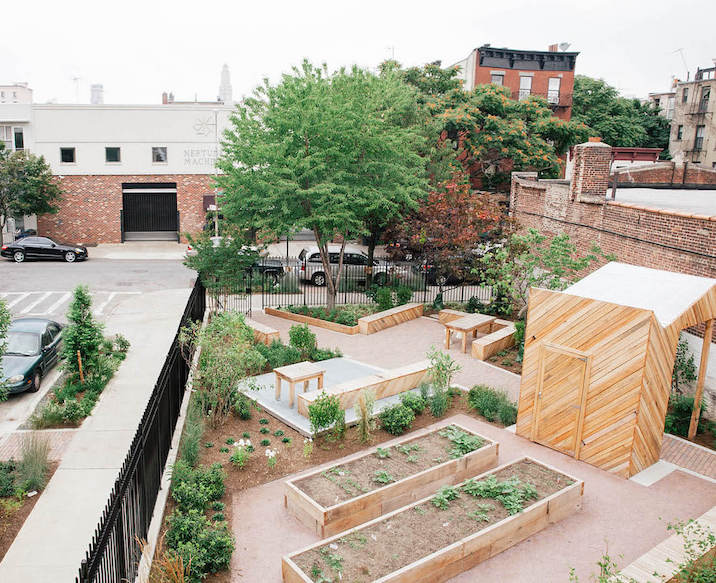 Back to All Events
Past Event
Make Music New York x NYRP at Gil Hodges Community Garden
Join NYC in celebrating the start of summer on Wednesday, June 21 with Make Music New York at Gil Hodges Community Garden with free live music! Starting at 11 am, the garden will host shows from four performers:
At 11 AM: Davia Schendel is an artist, musician, writer and filmmaker based in New York. Recurring themes in her work incorporate existentialism, nostalgia and surrealism. A singer, bassist, guitarist and producer, she is currently working on her debut album, as well as collaborating with other artists around the world both musically and in other creative means. Her musicianship has been featured by She Shreds Magazine, Plastic Magazine, Tinnitist & Soho Radio, to name a few.
At 2 PM: The Walkdowns are an indie-folk band from Brooklyn specializing in catchy tunes with deceptively interesting themes, wrapped up with rich harmonies and a bow on top.
At 3 PM: Tomas Rodriguez is a NYC-based guitarist with a unique repertoire rooted in his Spanish ancestry. His compositions explore the guitar's African and Latin American heritage. He has performed at the International Festival of the Guitar in Lima, Merkin Hall, Trinity Church amongst others, and released three full-length albums. Rodriguez is a dedicated music educator, running a unique honors-level guitar program for young people in Brooklyn that teaches African, Latin, Flamenco, Jazz, and Classical styles. He is a member of Local 802 AFM, ASCAP and The Guitar Foundation of America.
At 4:30 PM: Salvo is a Spanish guitarist and songwriter born and raised in Brooklyn, New York. With funky Spanish rumba rhythms and Latin grooves, he plays a mix of Flamenco, Latin, Classical, and World Fusion. Salvo has played at many private events and festivals as a solo act and with the band 'Salvo and Hugo,' including The Winter Concert Series at Planting Fields, The Camellia Festival, FuerzaFest, Make Music New York, and Brooklyn Pride. Salvo released his second album entitled 'Solo,' – a one man project composed, performed, recorded and mixed in quarantine. His debut album with the band Salvo and Hugo is called 'About Time.' Salvo comes to Make Music New York to play songs from his recent album 'Solo,' with Spanish, Flamenco, Latin, Funk and Folk grooves!