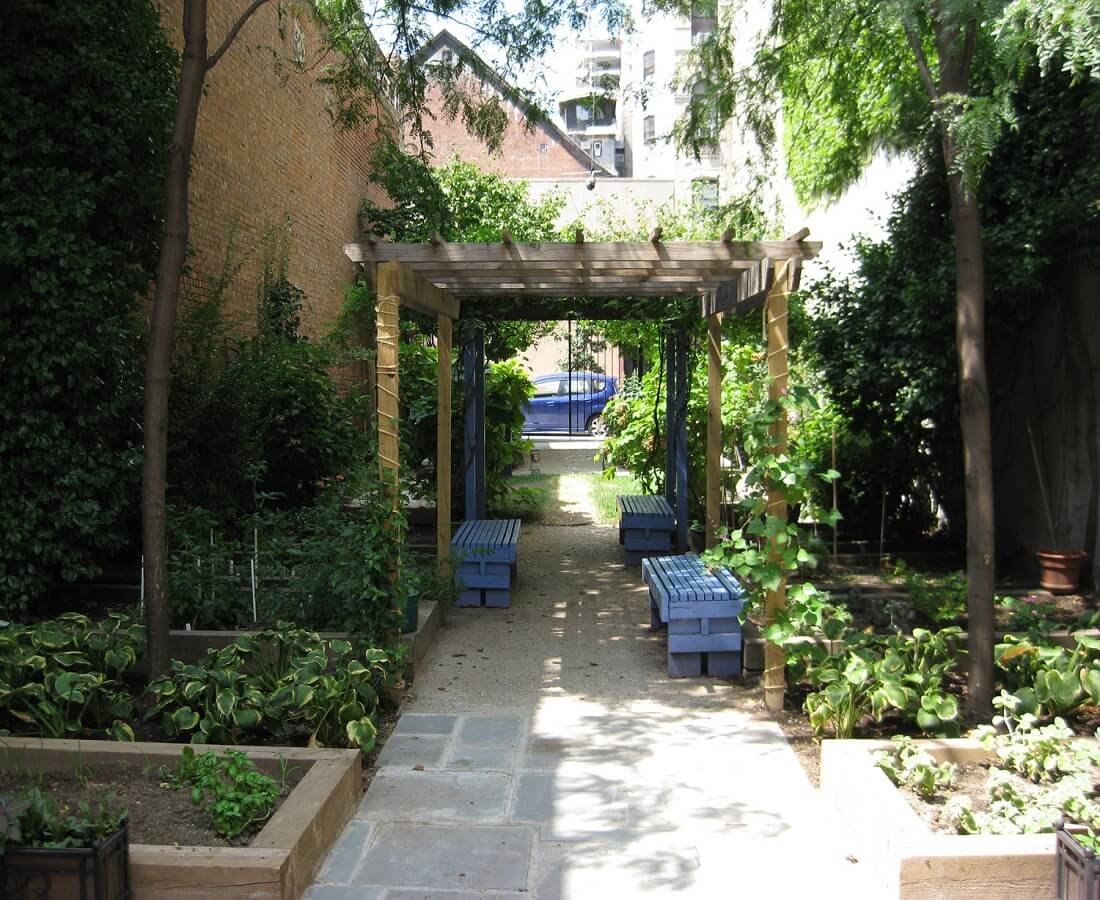 Back to All Events
Past Event
Make Music New York x NYRP at Dorothy Strelsin
Join NYC in celebrating the start of summer on Wednesday, June 21 with Make Music New York at Dorothy Strelsin Memorial Community Garden with free live music! Starting at 2:30 pm, the garden will host shows from four performers:
Ro Redfern is a singer-songwriter from the East Village. Drawing primarily from folk and rock influences, their songs are reflective and lyrics-driven. Outside of playing and writing music, Ro hosts a show on Radio Free Brooklyn about LGBTQ+ punk and indie rock artists.
Sun Room Jazz Band is two families that enjoy playing jazz standards. This will be their third MMNY and they always see this day as an opportunity to get together and play … Expect to hear classic Jazz vocal standards.
Wesley Coll is a singer-songwriter performing an eclectic mix of original material, covers of rock and pop songs, blues, bossa nova, and lots of indie-rock. Their songs speak of relationships, longing, life, and the world we live in, plus a few special moments set to music.
Los Hijos de la Gran Puna (literal translation is 'Children of the Highlands' but…with a pun) is a group of music enthusiasts from South America, mostly from Peru. They play Andean flutes, strings, percussion instruments, and vocals to build a cultural bridge and share their love for Andean music.