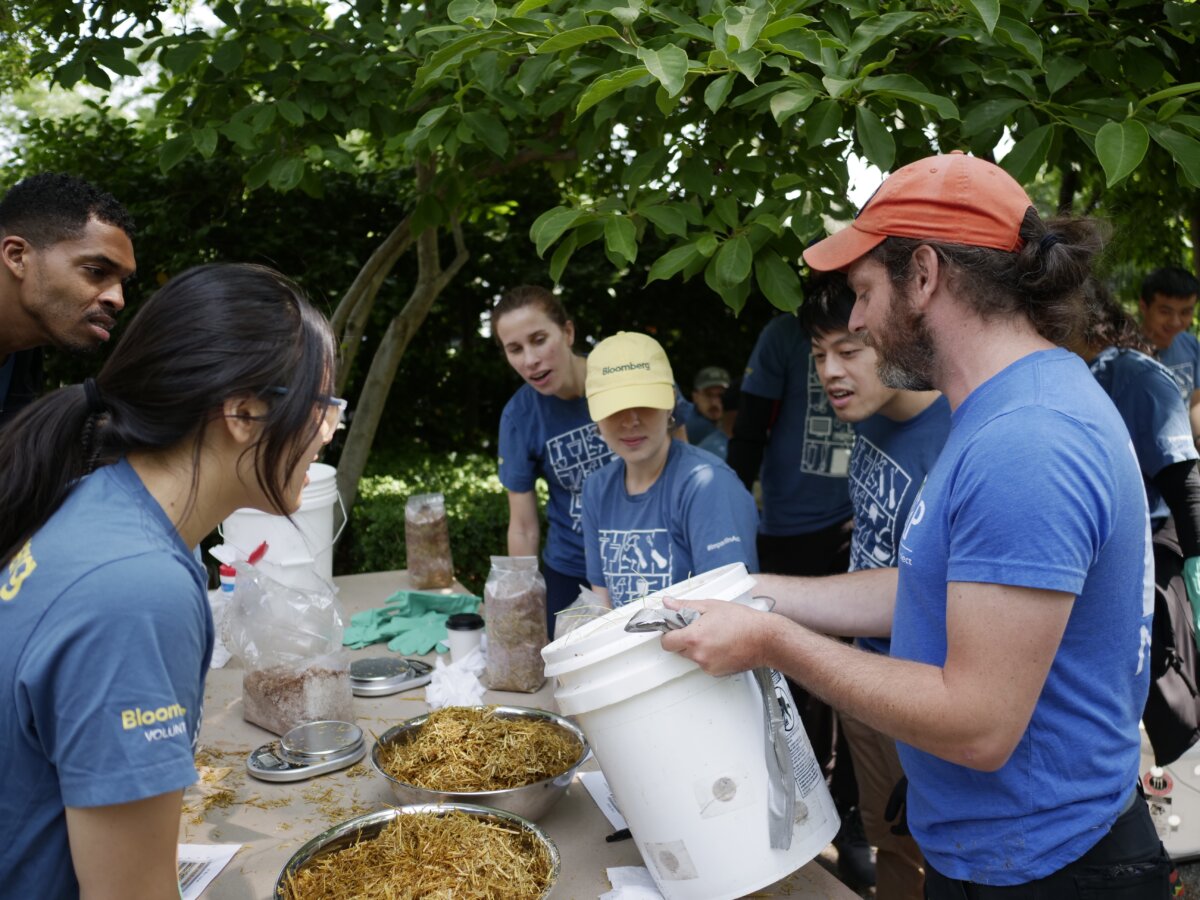 Back to All Events
Past Event
Learn How to Grow Edible Mushrooms in Buckets in Your Garden!
This event is hosted in partnership with Fort Washington Green and the Fort Washington Collegiate Church.
Join NYRP's Urban Ag team for a comprehensive introduction to growing oyster mushrooms at home and in the garden. In this hands-on workshop we'll work togehter to assemble 'mushroom buckets' for the garden. Participants will also have the chance to create a take-home mushroom bag so that they can continue experimenting and learning after the workshop is complete.
UPDATE: Registration is FULL for this workshop. Attendance is capped at 25 people and there is a waitlist.