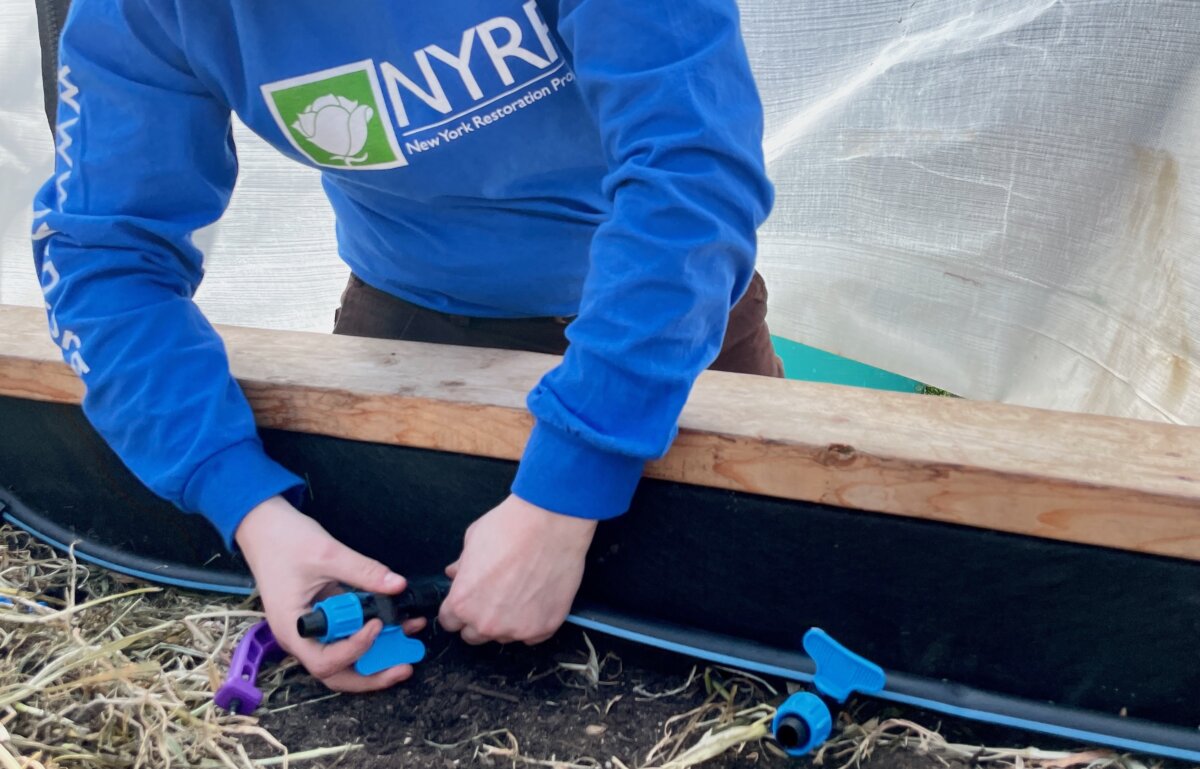 Back to All Events
Irrigation 101: Everything You Never Knew You Needed to Know About Drip Systems
This event is hosted in partnership with PS811X – The Academy for Career and Living Skills. 
*UPDATE* THIS EVENT HAS BEEN POSTPONED TO FRIDAY, JUNE 9TH DUE TO RAIN
Join Brendan Parker, irrigation planner and installer extraordinaire, and NYRP's Urban Ag team to learn the in's and out's of drip irrigation systems in raised garden beds. This hands on workshop will include a bit of introduction to all things micro- irrigation and an opportunity to help build out a new drip irrigation system at the PS811X school farm.
About the facilitator: Brendan Parker is a Farmer, Educator, and longtime advocate in NYC's urban agriculture movement. He currently oversees the two urban farm sites (approximately 2 acres of growing space) that make up the Red Hook Farms, working to collaboratively manage the spaces alongside a team of young adults and teenagers. Over the course of his 5 seasons in Red Hook, and a prior stint at Edible Schoolyard NYC, he has designed and installed a number of impressive irrigation projects, including misters in greenhouses, drip irrigation on a master controller, and more!
UPDATE: Registration for this event is now full.