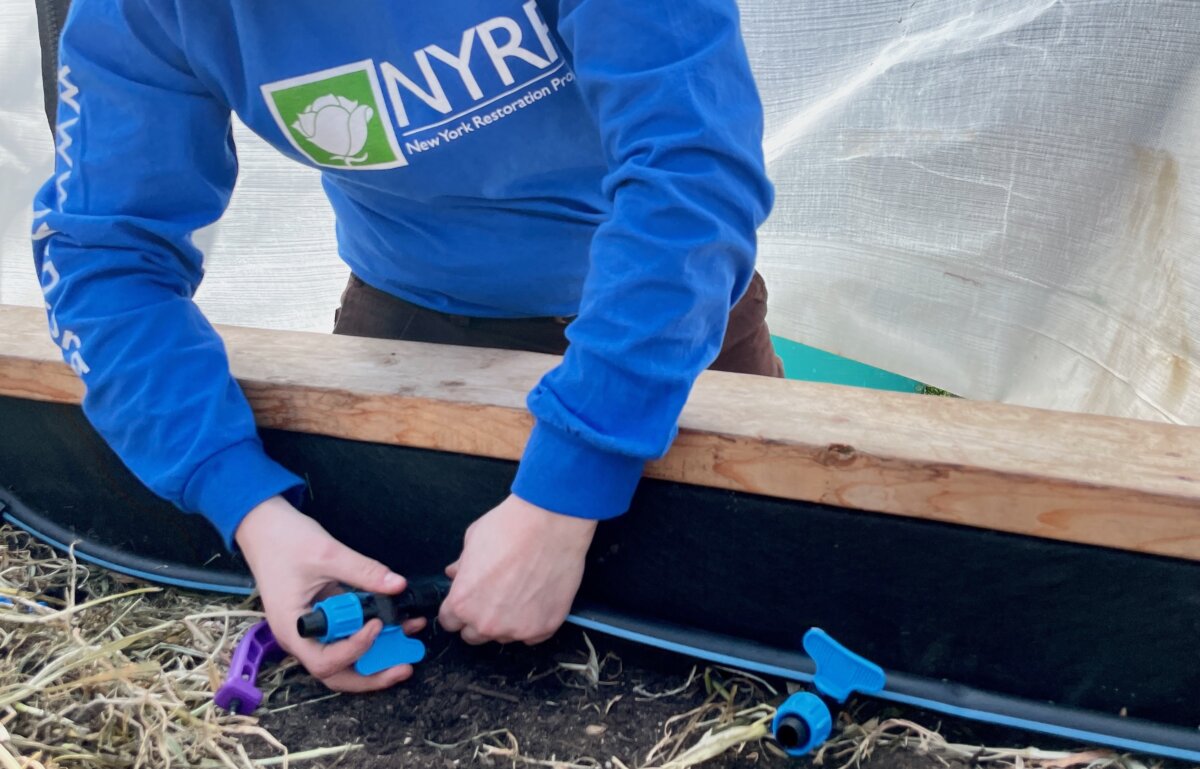 Back to All Events
Irrigación 101: Todo que nunca supiste que necesitabas saber sobre los sistemas de riego por goteo
Este evento es organizado en colaboración con PS811X – The Academy for Career and Living Skills. 
*EL EVENTO HA SIDO POSPUESTO AL 9 DE JUNIO A CAUSA DE A LA LLUVIA*
Acompañe a Brendan Parker, planificador de irrigación e instalador extraordinario, y el equipo de agricultura urbana de NYRP, para aprender los entresijos de los sistemas de riego por goteo en camas de jardín elevadas. Este taller práctico incluirá una pequeña introducción a todo lo relacionado con la microirrigación y la oportunidad de ayudar a construir un nuevo sistema de riego por goteo en la granja escolar PS811X.
Acerca del facilitador: Brendan Parker es agricultor, educador y defensor desde hace mucho tiempo del movimiento de agricultura urbana de la ciudad de Nueva York. Actualmente supervisa los dos sitios de granjas urbanas (aproximadamente 2 acres de espacio de cultivo) que conforman Red Hook Farms, y maneja los espacios en colaboración con un equipo de adultos jóvenes y adolescentes. En el transcurso de sus 5 temporadas en Red Hook, y un período anterior en Edible Schoolyard NYC, diseñó e instaló una serie de proyectos de riego impresionantes, incluidos rociadores en invernaderos, riego por goteo en un controlador maestro, ¡y más!
ACTUALIZACIÓN: El registro para el evento está completo.