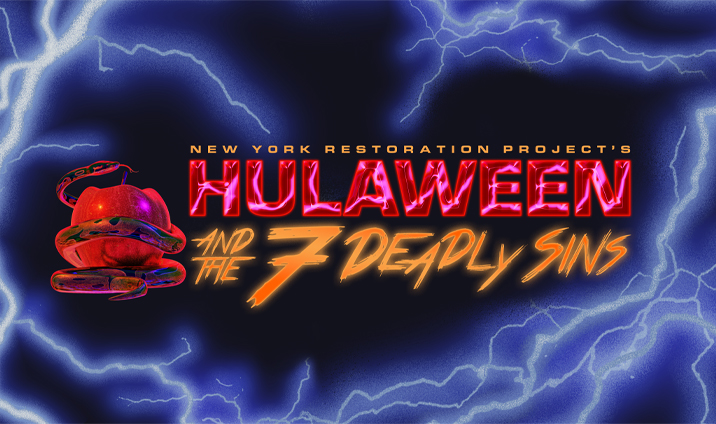 Back to All Events
Past Event
Hulaween and the Seven Deadly Sins
On Friday, October 28, prepare for a wickedly good time at New York Restoration Project's Hulaween and the Seven Deadly Sins at Cipriani South Street. Embrace your sinful side for a night of earthly pleasures, dancing and incredible performances all to benefit our work to ensure equitable access to green space for all New Yorkers.
This year we are thrilled to be honoring Samuel M. Ashner, Managing Director at Winthrop Capital Partners and NYRP Trustee; Jane Krakowski, Tony Award® Winning Actress; the Hon. Ritchie Torres, U.S. Congressman (NY-15); and Sondra Wenger, Head of Americas Commercial Operator Division for CBRE Investment Management.
Global pop sensation Ava Max will perform her hits live, including the iconic "Sweet But Psycho" and her new single "Million Dollar Baby." Michael Kors, fashion designer and NYRP Trustee, and Lance Le Pere, EVP and Creative Director of Michael Kors Collection, will return to judge our annual costume competition. Comedian, actress, and writer Kerry Coddett will emcee and RuPaul's Drag Race alum Thorgy Thor is back as our Red Carpet Correspondent to capture exclusive behind-the-scenes footage on our Instagram. Performance artists from the House of Yes, a world-renowned nightclub and creative collective from Brooklyn, will appear as the Seven Deadly Sins Muses to embody the excesses of Pride, Greed, Lust, Envy, Gluttony, Wrath, and Sloth.
Start planning your costume and prepare to be judged by Michael Kors and Lance Le Pere. Our Hulaween Costume Look Book can be found here for sinful inspiration.
To ensure that everyone can safely enjoy this celebration, full COVID vaccination will be requested for all guests. We also strongly encourage guests to be up to date on all CDC recommended boosters and to stay home if they are unwell.
THE EVENT IS SOLD OUT
Guests may contact Maddie Legg at [email protected] or Michael Cady at [email protected] with any questions.
If you cannot make it to the event, you can still make a contribution below to support our work ensuring equitable access to green space for all New Yorkers.