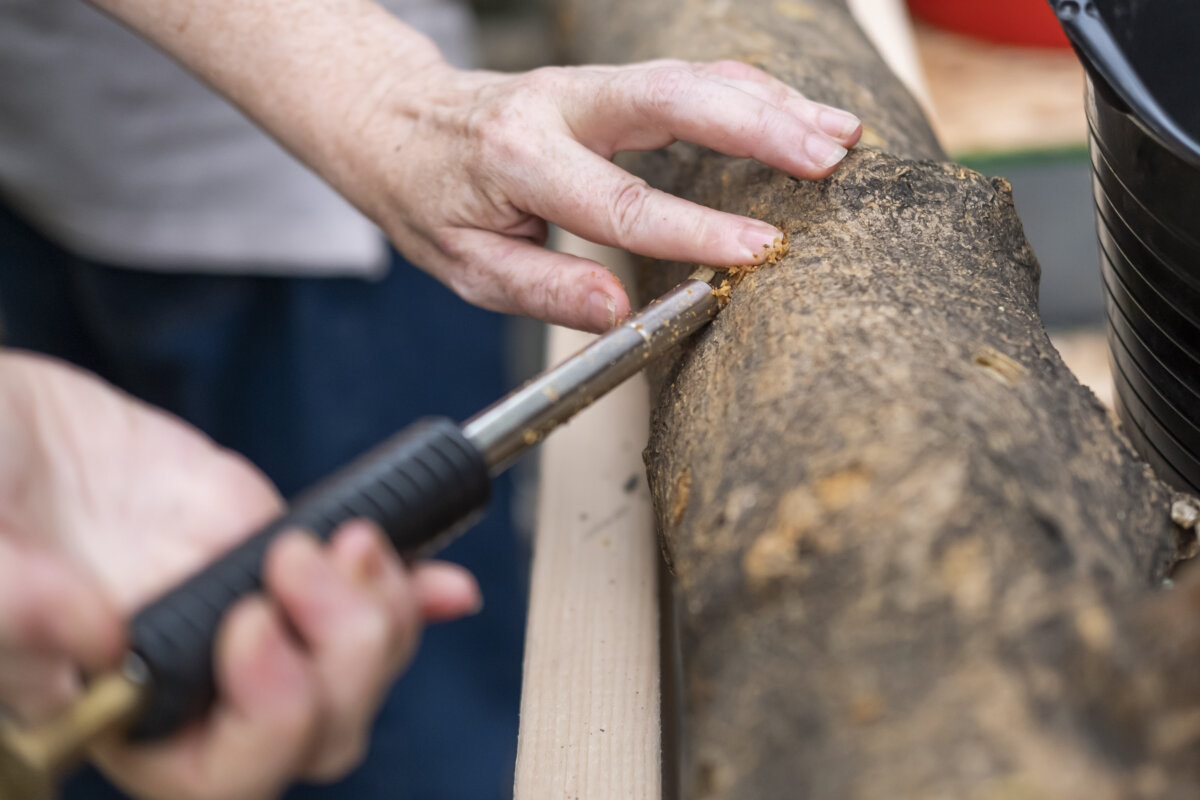 Back to All Events
Past Event
How To Grow Edible Mushrooms On Logs
UPDATE: As of February 28, 2023, this workshop is full! Thanks for your interest. Sign up for our newsletter and follow us on social media for future announcements.
This event is hosted in partnership with Kali Mushrooms and Red Hook Farms. 
Join Kali Mushrooms, Jie Jin, Red Hook Farms, and NYRP's Urban Agriculture team to learn how to grow Shiitake mushrooms on bolts (logs). This hands-on workshop will include an introduction to all things fungi as well as the opportunity to learn about Red Hook Farms mushroom production system and a chance to practice drilling and filling logs yourself!