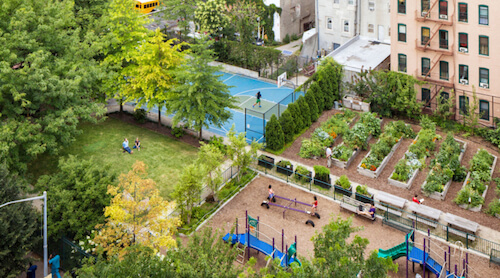 Back to All Events
Past Event
Growing Your Own Herbs Workshop
Join NYRP's Urban Agriculture on Thursday, August 12 at our 103rd Street Community Garden to learn all you need to know about herbs! 
This interactive workshop will cover a range of topics related to growing herbs—from plant selection to preserving your harvest.
Note: this will cover the same exact content as the August 14th workshop at Williams St Community Garden. In an effort to make these accessible to gardeners, we are hosting two identical herb workshops in Brooklyn and East Harlem.
In the event of rain or storms, the event will be rescheduled for Thursday, August 19 from 6:00 p.m. – 7:00 p.m.
REGISTRATION REQUIRED