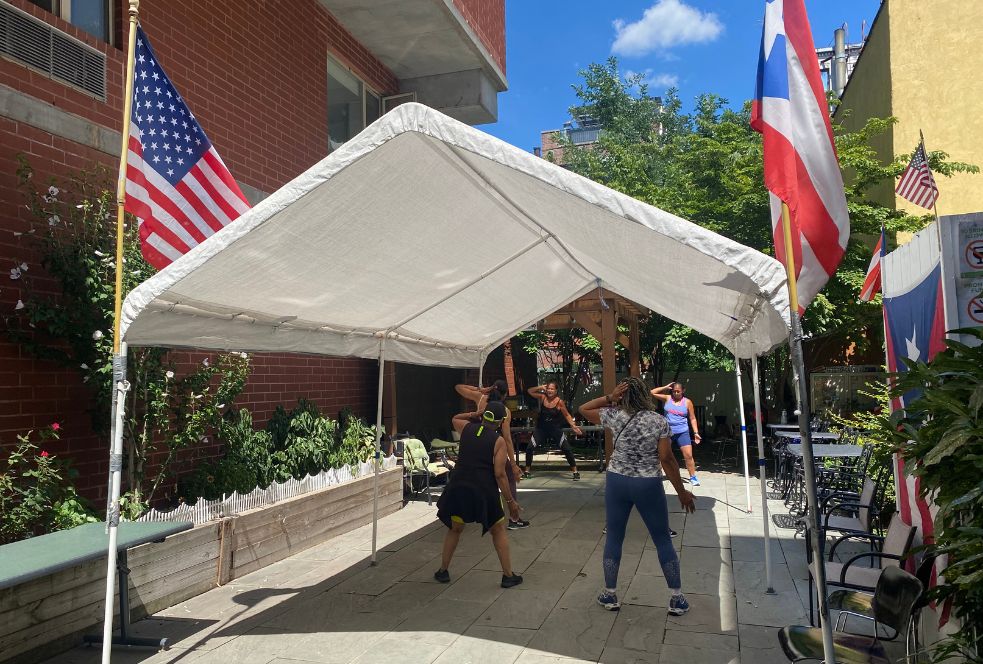 Back to All Events
Garden Zumba With Frances
This event is in partnership with zumba instructor Frances Maldonado.
Join us at El Cataño Community Garden for outdoor Zumba classes with certified instructor Frances M on Monday evenings this summer!
Zumba® class is a combination of dance and fitness moves done to a background of exhilarating, international rhythms. The Zumba® formula is 70% Latin music and 30% of anything else. A typical Zumba® class will feature merengue, salsa, cha-cha, reggaeton, bachata, samba, soca, hip-hop, bellydance, and bhangra.
Zumba targets many different muscle groups at once for total body toning and boosting your heart health. You not only get aerobic benefits, you also get anaerobic benefits – the kind that help you maintain a good cardiovascular respiratory system:
Lose weight
Feel healthy
Boost energy
Build positive attitude
Help de-stress
Enhance self-esteem
Meet other people
Every class with Frances feels like a party, and she guarantees you'll have a blast!