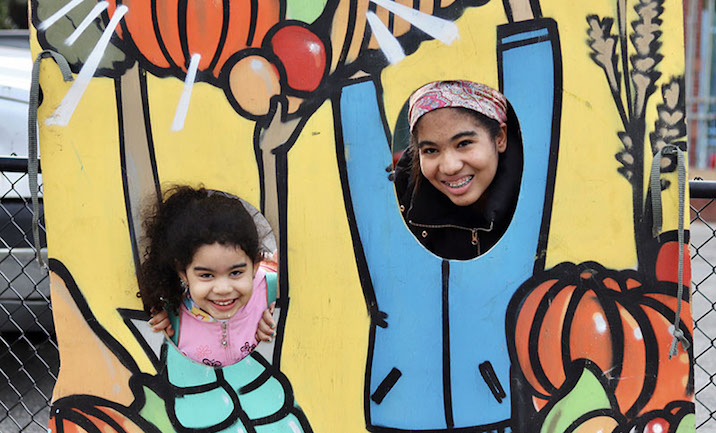 Date & Time
October 31, 20222:00 PM - 5:00 PM EDTAdd to Calendar
Location
3725 10th Ave. New York, NY 10034 Manhattan, New York (Inwood)Get Directions
Back to All Events
Past Event
NYRP's Fall Fest
On Monday, October 31, join us for NYRP's annual Fall Fest at Sherman Creek Park and help us celebrate our final event of the 2022 Season!

More Info:

When: Monday, October 31, 2022 from 2:00 – 5:00 p.m.
Where: Sherman Creek Park in Inwood. Located near near 3703 10th Ave, 10034.  Enter at the intersection of Dyckman Street, 10th Avenue, and the Harlem River Drive (just South of PS 5).
What: Halloween and Autumn-themed activities and entertainment, including live music, puppet show, magic, pumpkin painting, and more! 
NOTE: Admission is free for all (even ghosts and goblins) so beware!  

Partners include the NYC Department of Parks and Recreation, Puppetsburg, and more!