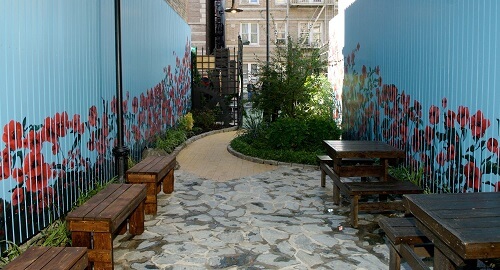 Back to All Events
Past Event
Coffee Culture Series
This event is organized by Lucille McClarey and Wicked Friendship Garden. 
From the event organizers: 
This Saturday, August 13, from 1:00 – 3:00 p.m. join us at NYRP's Friendship Garden (Wicked) in West Harlem for our annual Coffee Culture Series!
The Unify and Beautify W 150th St Coffee Culture Series celebrates our diverse cultures through tasting coffee and enlightening discussion. By exploring our cultures together through this event, we discover shared traditions and differences that make us unique, break down biases, and build understanding among neighbors.