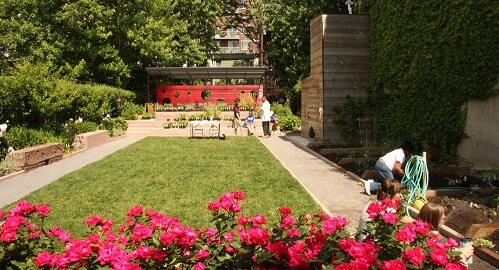 Back to All Events
Past Event
Garden Reading Series
This event is organized by Brownstone Steps Entertainment. 
From the event organizer:
This Saturday, July 9, from 6:30 – 8:00 p.m. join Brownstone Steps for an evening of  live spoken word and monologues, set to music in NYRP's Target Brooklyn Community Garden in Bed-Stuy!
The Garden Reading Series includes works in development by local NYC based playwrights, performed by theater actors, accompanied on violin.
Featured Plays:
Marilyn and Lena by Sabura Rashid
The Last Rise of Akhenaten by Alicia Foxworth
Readers: Kenya Wilson, Tony Mitchell, Alicia Foxworth, Allen C. Harris, Antonia Badon, Lisa Roxanne Walters
Director: Michael Anthony Green
Admission is free! Reserve seating and learn more here.