We're Giving Away 3,500 Free Trees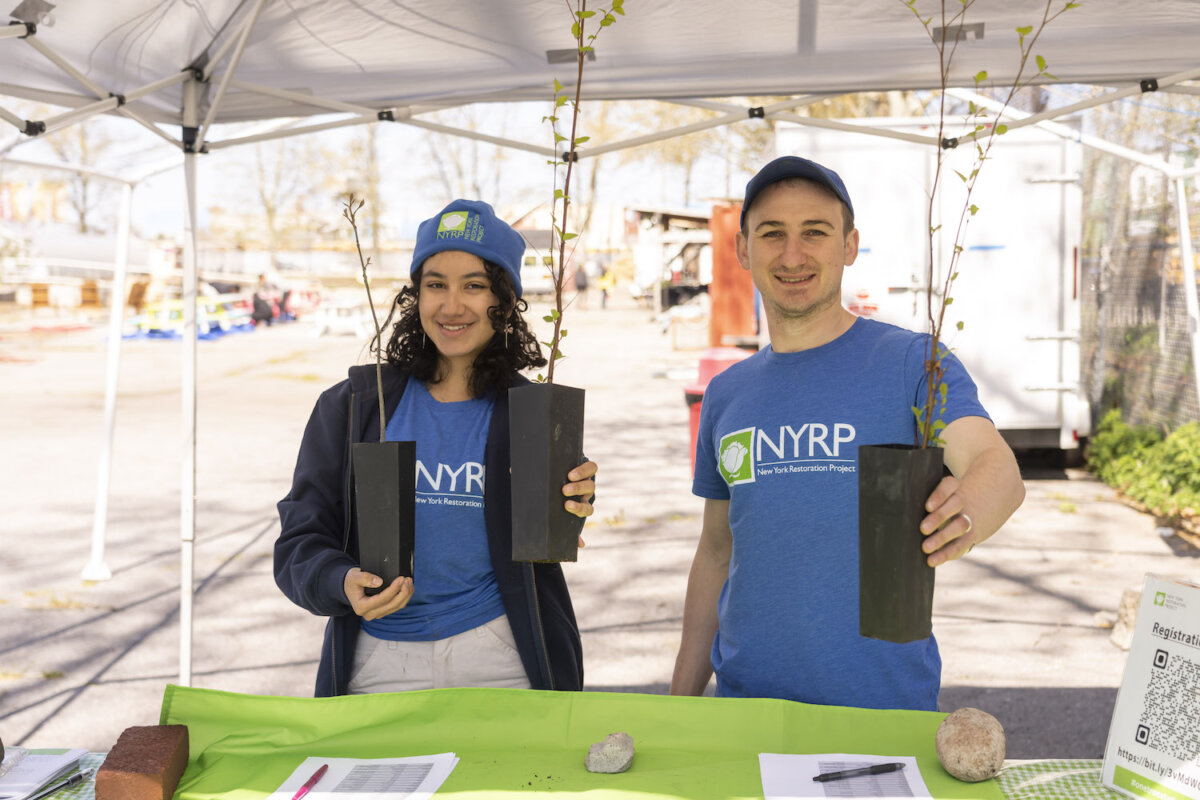 We are thrilled to announce free tree giveaways with community partners throughout New York City. Beginning April 15, 2023 and continuing through May 2023, NYRP will distribute 3,500 trees throughout all five boroughs. NYRP started the very popular free tree giveaways in 2010 as part of the MillionTreesNYC initiative led in partnership with the NYC Parks Department and completed in 2015.
Native tree species to be distributed include American Persimmon, American Plum, Black Cherry, Eastern Redbud, Elderberry, Flowering Dogwood, Highbush Blueberry, Sweetbay Magnolia, Sycamore, Willow Oak, Winged Sumac, and Witchhazel among others. See a full list at nyrp.org/freetree
As the climate crisis intensifies, trees play an essential role in New York City's environmental resilience by providing shade, creating wildlife habitat, reducing temperatures, improving air quality, and mitigating storm water run-off. NYRP thanks Bloomberg Philanthropies for generous support of our work to steward and increase the tree canopy in New York City. Additional support for the tree giveaway program is provided by Citizens.
For a full list of dates, partners, and locations, visit www.nyrp.org/freetree. As of March 7, 2023, dates, partners, and locations include: