Our Free Tree Giveaways Are Back!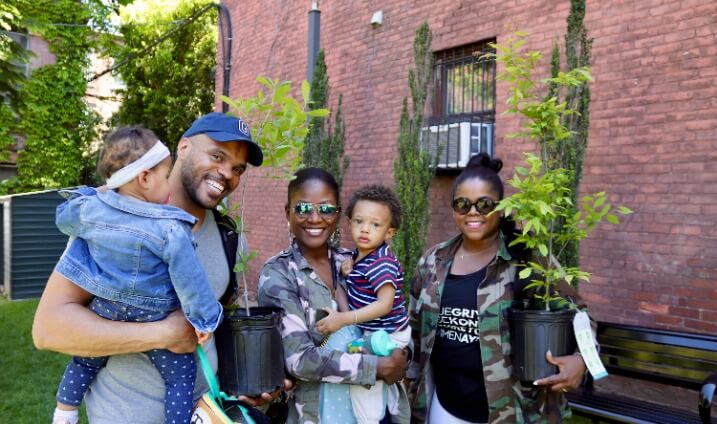 We are thrilled to revive free tree giveaways with community partners throughout New York City! Beginning April 16, 2022 and continuing through May 2022, NYRP will distribute 2,000 individual trees in all five boroughs.
We started our very popular free tree giveaways in 2010 as part of the MillionTreesNYC initiative, which they led in partnership with the NYC Parks Department. While MillionTreesNYC finished in 2015, the annual tree giveaway program continued until March 2020 when the COVID-19 pandemic put all in-person events on pause. The new tree giveaway season marks the long-anticipated return of this beloved citywide program.
Native tree species to be distributed include: serviceberry, river birch, hornbeam, hackberry, redbud, persimmon, Eastern red cedar, sweetbay magnolia, black gum, black cherry, and swamp white oak.
As the climate crisis intensifies, trees play an essential role in New York City's environmental resilience by providing shade, creating wildlife habitat, reducing temperatures, improving air quality, and mitigating storm water run-off. NYRP, with the financial support of Bloomberg Philanthropies, is committed to ensuring these benefits are equitably distributed throughout the city.
Free tree recipients must register in advance at www.nyrp.org/freetree starting March 15, 2022. New dates will be announced in the coming weeks.