NYRP Welcomes New Board Members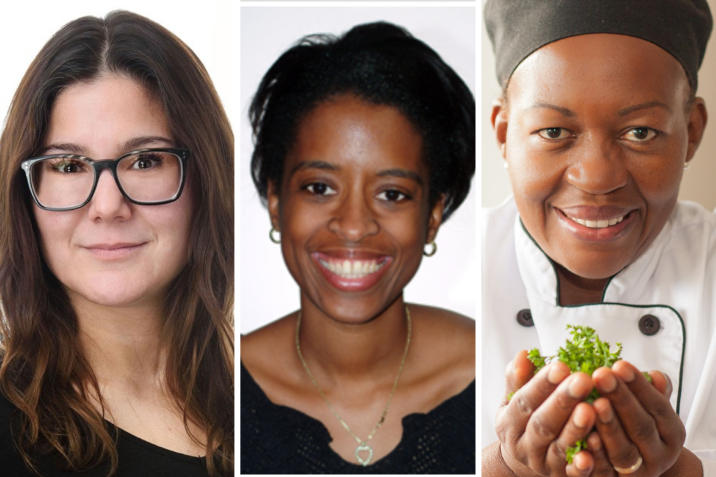 This year we're thrilled to welcome three new members to our Board of Trustees: Krystyna Blakeslee, Heather Butts, and Kele Nkhereanye. They share our conviction that access to nature is a fundamental human right and we look forward to working with them to advance NYRP's environmental justice work.
Read more about Krystyna, Heather, and Kele below and see our full Board of Trustees here:
Krystyna Blakeslee
Krystyna Blakeslee is a partner in the Real Estate Department and Chair of the Real Estate Finance practice group of Willkie Farr & Gallagher LLP. She is ranked as a leading practitioner in the area of Real Estate Finance (New York) by Chambers USA (2022). She is also recognized by The Legal 500 U.S. (2022) and was ranked as a "Next Generation Partner." In 2021, Krystyna was honored as a "Notable Veteran Executive" by Crain's New York, and in 2018 she was recognized as a "Working Mother of the Year" in the October/November issue of Working Mother. Krystyna previously served as a sergeant in the U.S. Marine Corps and also served in Iraq. Krystyna actively provides pro bono services to United States veterans. In addition, Krystyna has been an active participant with NYRP. Most recently, in April 2023, Krystyna and many of her colleagues at Willkie Farr & Gallagher LLP joined NYRP to clean-up and build the community garden at the historic Amboy Street Community Garden in Brownsville.
Heather Butts
Heather Butts is an Assistant Professor in the Department of Health Policy and Management at Columbia University Mailman School of Public Health. She also holds appointments as an Adjunct Professor in Health Law and Bioethics at St. John's School of Law and Long Island University Post. Prior to her teaching, she served as a regulatory specialist at Columbia University's Medical Center Institutional Review Board (IRB) and functioned as a Senior Associate at Pricewaterhouse Coopers, LLP. Heather is also the co-founder or H.E.A.L.T.H for Youths, Inc. a nonprofit organization which focuses on college readiness and preparation. Her organization partners with 91 programs each year to help more than 7,000 students achieve their dreams. Heather has also been a dedicated New York Restoration Project partner and active volunteer garden member at both our Westervelt Community Garden in Staten Island and our Curtis "50 Cent" Jackson Community Garden in Jamaica, Queens for almost a decade.
Kele Nkhereanye
Kelebohile (Kele) Nkhereanye, is gardener, community chef, food justice activist, street vendor, and East New York community leader. Kele is an immigrant from Lesotho, Southern Africa, where she learned about gardening and selling excess produce to her neighbors. She has been involved with NYRP since 2018 as part of redesign of Williams Community Garden where she has grown vegetables and herbs in the garden to share with her community. Kele has an MPA from Metropolitan College of New York, and she studied Sociology & Women's Studies at Hunter College and Hospitality Management at the New York City College of Technology. She also holds a nutrition health coach certificate from the Institute for Integrative Nutrition, is a community chef trained by Just Food, and serves as an Interfaith Chaplain for the New York State Chaplain Task Force.