Hulaween
| November 1, 2022
Hulaween and the Seven Deadly Sins Was a Wicked Success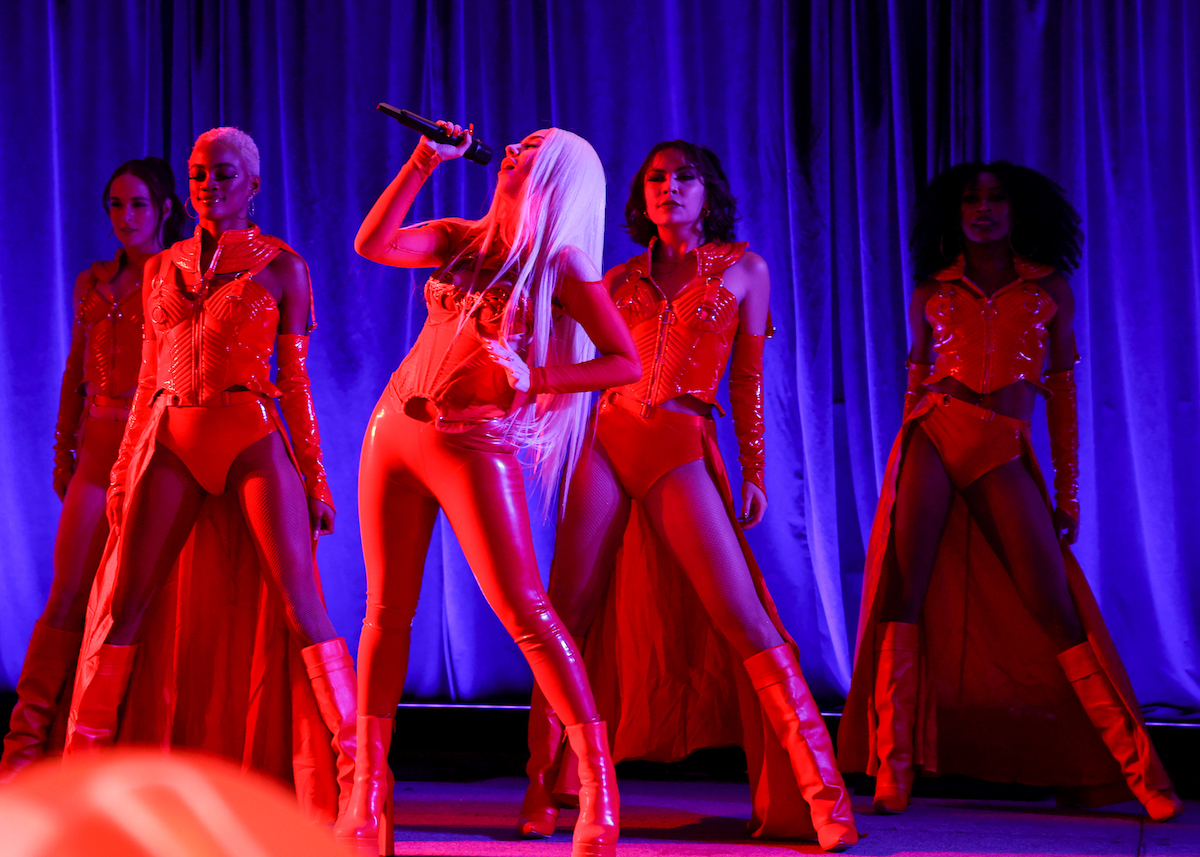 New York Restoration Project celebrated over two and a half decades of championing urban green spaces and community gardens with our 26th annual Hulaween gala: Hulaween and the Seven Deadly Sins. Our signature fall celebration raised more than $2 million to support our community cleaning and greening work.
On Friday, October 28, 2022, the evening welcomed 650 fantastically Halloween-costumed guests to Cipriani South Street at the Battery Maritime Building overlooking New York Harbor and Governor's Island. The event honored NYRP Trustee Samuel M. Ashner (Greed God Award); multiple award-winning Broadway and television actress Jane Krakowski (Wind Beneath My Wings Award); the Hon. Ritchie Torres (Green Visionary Award); and Sondra Wenger, Head of Americas Commercial Operator Division, CBRE Investment Management (Green Goddess Award).
Global pop sensation Ava Max performed a sparkling set for the enthusiastic celebrants; her performance set included, "My Head and My Heart," "Kings and Queens," "Maybe You're the Problem," "Who's Laughing Now," "Tattoo," "The Motto," her chart-topping hit "Sweet But Psycho," and the brand new single "Million Dollar Baby."
Michael Kors, NYRP Trustee, and Lance Le Pere, 2021 Hulaween Honoree, served as judges for the annual Costume Contest while Kerry Coddett, comedian, actor, and writer for Showtime's Flatbush Misdemeanors, served as emcee.
Thorgy Thor, New York City drag performance artist and RuPaul's Drag Race star, returned as Hulaween's Red Carpet Correspondent, taking over NYRP's Instagram for exclusive interviews and behind the scenes content. She also selected her top ten looks of the evening as nominees for the People's Choice Costume Competition over the weekend.
View this post on Instagram
Nick "Farmer Nick" Cutsumpas and Emily Woods created a special plant and flower wall with each of the seven deadly sins represented by a separate color in plants and flowers, including fall clippings from NYRP's Sherman Creek Park in Northern Manhattan. They also identified and incorporated the threat of an eighth deadly sin: climate inaction.
Super sinful, especially outstanding invitation art and images for Hulaween and the Seven Deadly Sins were created by NYC artist Bob Bottle.
"New York Restoration Project's Hulaween and the Seven Deadly Sins brought down the house! Our much anticipated annual gala never ceases to raise both critical funds, and awareness of NYRP's cleaning and greening work throughout our city," said New York Restoration Project, Executive Director Lynn Bodnar Kelly. "Thank you to everyone who attended and donated in support of our parks and community gardens."
Photos: Madison McGaw and Yvonne Tnt/BFA.com