A NYRP Partner Helps Drop the Ball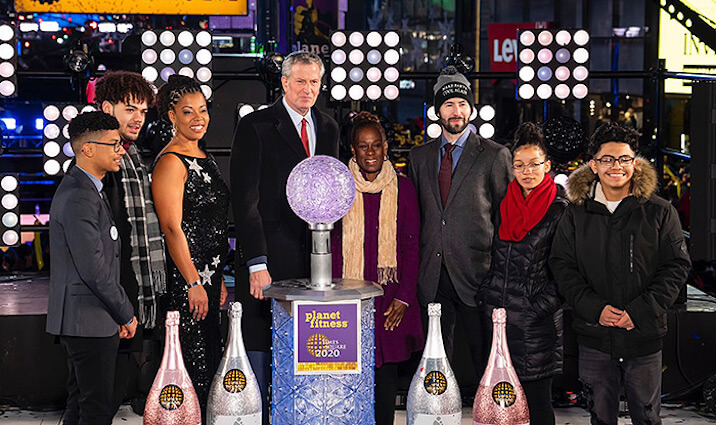 For the annual New Year's Eve ball drop, the Times Square Alliance honors individuals whose work addresses the most pressing issues of our time. Think former UN Secretary-General Ban Ki Moon, civil rights activist and #MeToo movement founder Tarana Burke, and the World Committee to Protect Journalists.
For 2020, they chose award-winning New York City science and math teachers who are working locally to help address the climate crisis. This included Washington Heights Expeditionary Learning School (WHEELS) teacher Jared Fox who brings his students to Highbridge Park in partnership with NYRP.
"I really feel like science is the search for the truth," says Jared. "I want my students to know that there's always more to explore, and especially in our own neighborhoods… climate change is a global phenomenon but ultimately we'll feel it locally."
With our team, students have helped maintain trails, remove invasive species, and plant natives throughout Highbridge. Jared and his class are also working with five other schools along 182nd St. between Amsterdam and Broadway to turn the street into a "Clean Air Green Corridor" that helps raise local awareness and improve neighborhood access to the park. This includes planting trees to help purify the air, provide shade, and combat urban heat island effects. Long term, they aim to pedestrianize 182nd St. and want to green more of Washington Heights.
We're deeply grateful to Jared, his students, WHEELS, and the Times Square Alliance for their partnership and support. Read more about Jared's work here and watch the video above to see students in action at Highbridge.