A Conversation with Our New Executive Director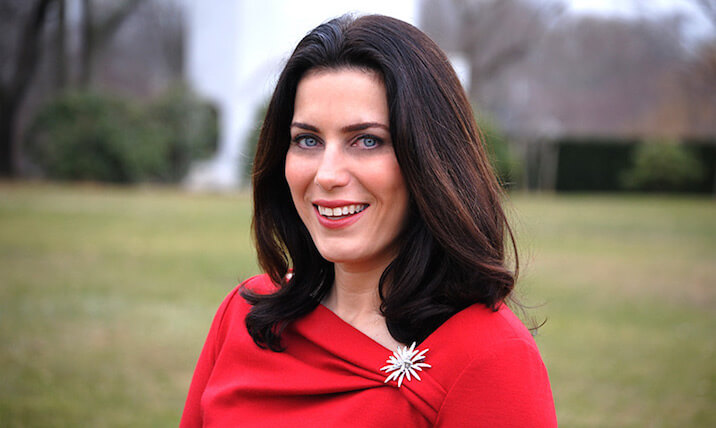 We are thrilled to welcome our new Executive Director Lynn B. Kelly who officially started at NYRP earlier this month.
She joins us from New Yorkers for Parks where she served as Executive Director and was the lead spokesperson for the Play Fair campaign for the NYC Parks Department. The successful campaign organized a coalition of over 200 citywide organizations to help secure a historic investment of $44 million for the department's operating budget–the largest amount the agency has seen in decades.
While she's still getting settled, we asked her a few more questions about her background and why she chose to join NYRP:
You're a native New Yorker. Where are you from and where do you live now?
Lynn Kelly: I grew up in Staten Island and I went to NYU for undergrad and grad school. During that time, I moved to Brooklyn and am now in Gowanus.
You have a long history of working on behalf of the City's open space. Why does it interest you?
LK: My love of parks and open space was initially through sports. I played soccer growing up so spent a lot of time at Miller Field, which is in New Dorp in Staten Island. I also spent time as a kid on the South Beach boardwalk and have seen many iterations of improvements to that area over the years. As a kid I went on the rides in South Beach and collected shells on the beach. As an adult, it's contemplative and relaxing just to talk a walk along the water.
Snug Harbor Cultural Center and Botanical Garden also has a special spot in my heart. It's an 83-acre park, there's botanical gardens, there's a farm, there are galleries, and a music hall. Having led the organization for six years, it's always going to be a part of me.
Coney Island has also been important in my life and career. The beach, the boardwalk, the amusement area, the Cyclone, the Parachute Jump, the stadium: it's all on parkland and I was very fortunate to be able to lead the renaissance of Coney Island and the redevelopment of the area.
So I've worked quite a bit with parks over the years, but never really with what we might think of as a traditional green park. My connection was always through something else.
All the same, my experience has shown me why it's important for New Yorkers to be outside. We need fresh air, trees, to be able to see the sky, and be in a place where you can relax. I admittedly took the amount of open space I had for granted growing up. When you start living in a denser urban environment, you see how necessary it is. You also see inequities in how some people's open space looks one way and others' looks another way. That got me questioning why this is and what we can do to address it.
After achieving a huge win for parks, what attracted you to NYRP? What potential do you see for the organization?
LK: Parks, gardens, waterfronts, beaches–just open space more broadly–is how New Yorkers gather. It's our backyards, our front yards, our birthday party spots, our senior centers, our vacations, outdoor gyms and summer camps.  So making sure that these spaces are maintained and secure–and that it's done equitably throughout the city–is something that is important to me.
Achieving this historic win at New Yorkers for Parks with the Play Fair campaign was a big step in that direction. The Parks Department had been woefully underfunded for decades. So for Parks to have resources to hire new officers, rangers and finally make permanent the jobs of 150 gardeners and maintenance workers ensures us as New Yorkers, that parks that have often been under-resourced are now going to maintained equitably.
How that led me to NYRP is that I've always enjoyed getting hands on and working with communities.That's what I think this organization does so well. It connects with neighborhoods in a very visceral, tangible way. Being here actually allows me literally and figuratively to get my hands dirty and work with communities more directly in the gardens, and that's exciting.
What do you see as the biggest threats to open space in our city? How does or can NYRP address those so that our gardens and parks remain accessible to all New Yorkers?
LK: New York City is constantly changing. That's the only thing that's constant about it, and that's why it's exciting to live here. I will say though that in an ever-densifying city, it is equally important to consider the impacts on our green spaces and how they make our city more livable.
I'm not anti-development by any means, but I do think that we have to be twice, or three times more thoughtful as a city when it comes to striking the right balance between the urban environment and green space.  We've all heard that gardens, parks and trees improve our mental and physical health.  But did you know that they also help combat climate change by reducing urban heat island effect and provide flood protection?  At scales large and small, the benefits of green space do add up–it matters.
I've said publicly before that parks and gardens are the soul of our city. They make our neighborhoods livable. And now, in the face of climate change, the health of our city and its residents literally depends on them.